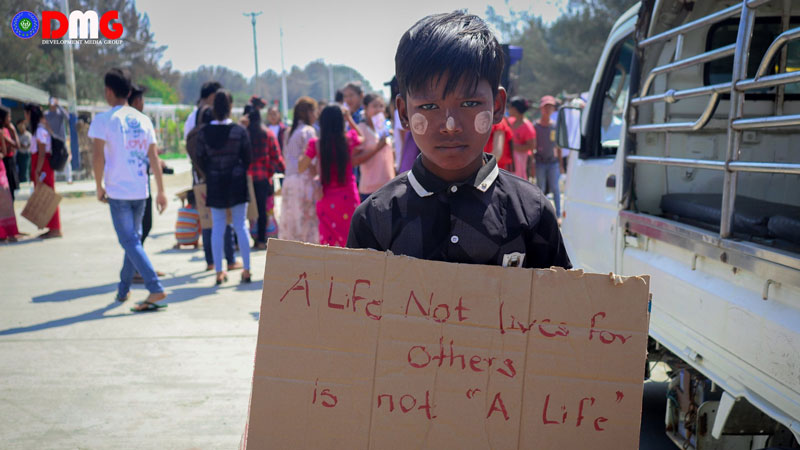 Min Tun | DMG
10 March, Sittwe

A demonstration against hate speech organized by the Colorful Women Organization was held at the beach in the Arakan State capital Sittwe on March 10.

Participants demanded an end to hate speech based on race, religion, national origin, sexual orientation and gender.

"We've seen that hate speech has caused racial and religious conflicts. And it can be seen on social media too. So, we are holding this campaign," said Ma Mi Yazar Khaing, central executive member of the Colorful Women Organization.

People must combat and refrain from hate speech to establish peaceful and harmonious societies, said Ko Aung Thura, one of the campaign's participants.

"It is necessary to understand one another and move forward rather than judging each other," he said.

Organizers also aim to highlight the conflicts among family members that can arise due to hate speech.

About 60 ethnic Kaman, Hindu, Maramagyi, Arakanese (Rakhine) and Khami people attended the campaign event in Sittwe.

A coordinated campaign against hate speech was organized across all 17 of Arakan State's townships, according to the Colorful Women Organization.