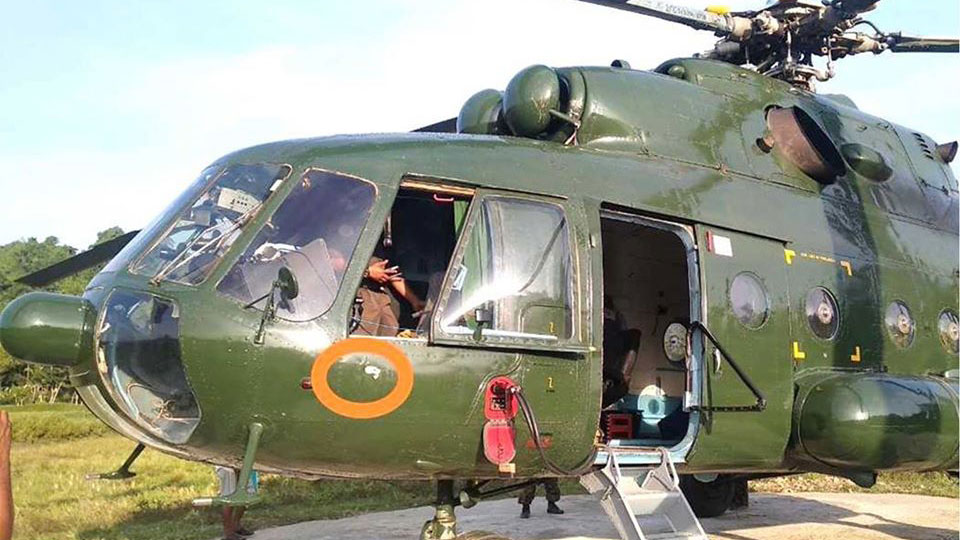 Nay Yaung Min | DMG
17 March, Sittwe

The Arakan American Community (AAC) is calling on the UN to declare a no-fly zone prohibiting military aircraft from taking to the skies above northern Arakan State, where the Tatmadaw and the Arakan Army have fought fiercely for months.
The U.S.-based group's demand is an effort to prevent Tatmadaw airstrikes on civilian populations in Arakan State, as reports over the weekend indicated that more than 20 people were killed and at least as many were injured when Tatmadaw fighter jets allegedly strafed a handful of villages in Paletwa Township, Chin State.
The vice chair of the AAC, U Thein Tun Zan, told DMG that aerial assaults had in the past caught the attention of the international community, at times prompting denunciations from foreign countries, international humanitarian aid organisations and UN officials.
"We are probably going to send letters to the U.S. Congress and the UN in the coming week," he said.
The Chin National League for Democracy on Tuesday said Tatmadaw airstrikes on the villages of Meik Sar Wa, Wet Ma and Pyaing Tin in Paletwa Township on March 14 and 15 claimed the lives of 21 civilians and injured 27, as well as destroying homes.
The AAC statement released on March 16 said the Tatmadaw should take action against those in the chain of command responsible for the airstrikes, and issue an official apology to the victims and their families. It also demanded that compensation be paid to the injured, the families of those killed, and to those whose property was damaged or destroyed.
Brigadier-General Zaw Min Tun, spokesperson for the Tatmadaw True News Information Team, told the news outlet VOA on March 16 that the Tatmadaw had to retaliate after its forces were attacked, essentially asserting that the aerial assault on the villages in Paletwa Township was an act of self-defence. He added that airstrikes were not used unless the Tatmadaw had information indicating the presence of an enemy.
Additionally, the AAC statement demanded an immediate end to the mobile internet ban that has affected parts of Arakan State and Paletwa Township since June 2019, and to allow freedom of movement for relief organisations providing aid to IDP camps.