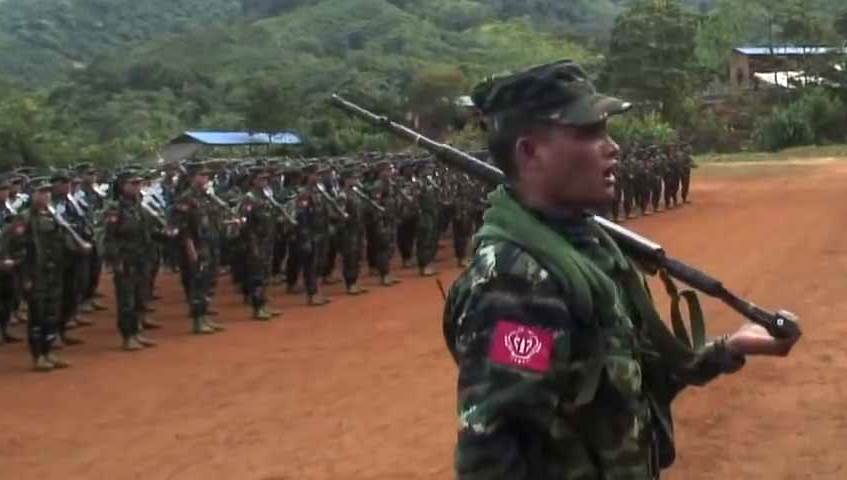 Khaing Roe La | DMG
March 24, Sittwe

The government has designated the Arakan Army as both a terrorist group and an unlawful association.

The Anti-Terrorism Central Committee on March 23 stated: "The United League of Arakan (ULA)/Arakan Army (AA), by organizing as well as using fear and threats to local people in northern Rakhine State, attacked military columns, members of Myanmar Police Force and security outposts using the local people as cover. They also arrested, killed and tortured village administrators, civil service staff and innocent civilians, in addition to shootings and landmine attacks in the villages."
The statement went on to say: "These terrorist acts … have caused serious losses of public security, lives and property, important infrastructures of the public and private sector, state-owned buildings, vehicles, equipment and materials."
The statement also said the AA and its political wing, the ULA, were declared a terrorist group with the consent of the Union government.
"The President is of the opinion that objectives and acts of the United League of Arakan (ULA)/Arakan Army (AA), its affiliated group and its related individuals have constituted a danger to law and order, peace and stability of the country and public peace," said a statement released concurrently by the Ministry of Home Affairs, at the order of Union Minister for Home Affairs Lieutenant General Soe Htut.
The ministry's missive detailed the legislative authority under which the groups were to be considered an "unlawful association."
Regarding the declarations, Pyithu Hluttaw member Daw Khin Saw Wai said that it meant the AA would not be invited to future peace talks.
"The AA is asking for peace because they want to have peace. Now I feel like peace is getting further away. I also feel sorry for civilians who get caught up in the fighting. This announcement makes the political space narrower and the conflict space wider. This is not good for the state or the country," she said.
"It means that the government will not need to try to make peace with them [the AA]. This isn't a good way, what we want is the way of peace. That's why we always urge to solve problems through political dialogue," she added.
DMG attempted to contact Brigadier General Zaw Min Tun from the Tatmadaw True News Information Team to ask about the designation, but he did not respond.
Fighting between the Tatmadaw and the AA in Arakan State has resulted in scores of civilian casualties and more than 120,000 people displaced.