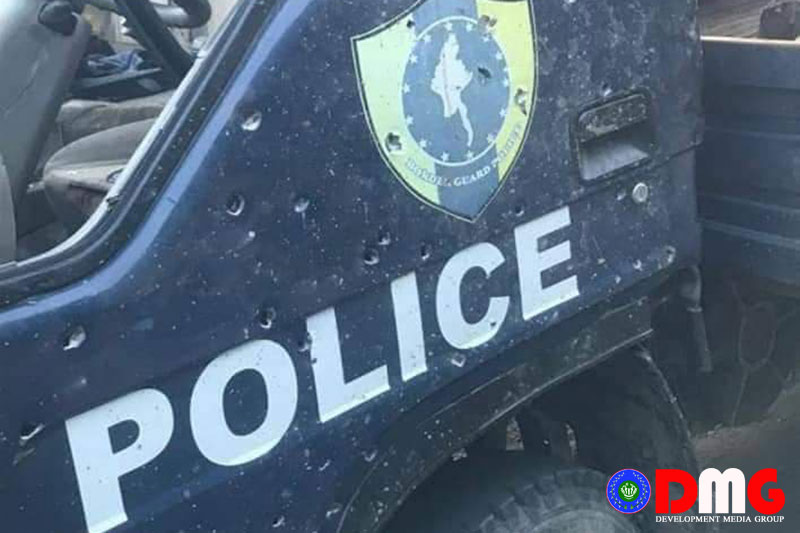 Cha Lu Aung | DMG
24 March, Maungdaw

A mine attack on a Border Guard Force convoy early Tuesday in northern Arakan State's Maungdaw Township killed two officers and a private, and injured five others, an officer from the No. 6 Border Guard Force told DMG.
Two vehicles carrying members of the No. 6 BGF encountered the mine during a trip to the No. 1 BGF Headquarters at Kyi Kan Pyin to attend a meeting there.
Police Lieutenant-Colonel Kyaw Thura, Police Sub-Lieutenant Myo Zaw Oo and Private Phyo Min Thu, who was driving one of the vehicles, were killed during the mine blast, which occurred at an area between Lateya and Tarain villages.
Injured BGF members have been admitted to Maungdaw Hospital, said U Soe Aung, the administrator of Maungdaw district.
"We do not know who did it, the Arakan Rohingya Salvation Army or which group. We can confirm the BGF was attacked by a mine and suffered casualties," U Soe Aung said.