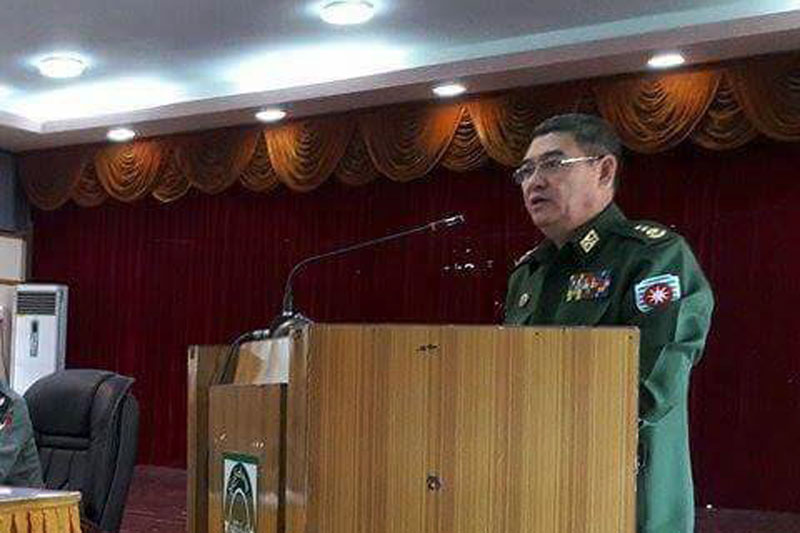 Khaing Roe La | DMG
April 2, Sittwe

A former Arakan State minister for security and border affairs, Colonel Htein Lin, has been appointed as a peace advisor for the President Office effective May 20.

A statement announcing the appointment and signed by President U Win Myint said the retired military officer was chosen to provide advice on the peace process as facilitated by the National Reconciliation and Peace Centre (NRPC).

Saw Mra Razar Lin, a member of the Arakan Liberation Party's senior leadership, told DMG that her party welcomed the new presidential advisor.

"Colonel Htein Lin played an important role in the peace process as it relates to Arakan State. As much as I have observed, he is very smart. I'd like to say that he can communicate very easily with the armed groups," she said.

Colonel Htein Lin served as Arakan State's minister for security and border affairs from 2010 to 2017, and briefly returned to active military duty before recently retiring.

The addition of a military officer versed in the geopolitical and conflict dynamics of Arakan State comes less than two weeks after the government designated the Arakan Army (AA) as an unlawful association and terrorist group. Critics say the decision from Nay Pyi Taw effectively signalled an end to bilateral ceasefire prospects with the ethnic armed group and may have done irreparable harm to Myanmar's larger peace process.

The Tatmadaw-AA conflict has displaced more than 150,000 people, according to one recent tally, and civilian casualties continue to mount.