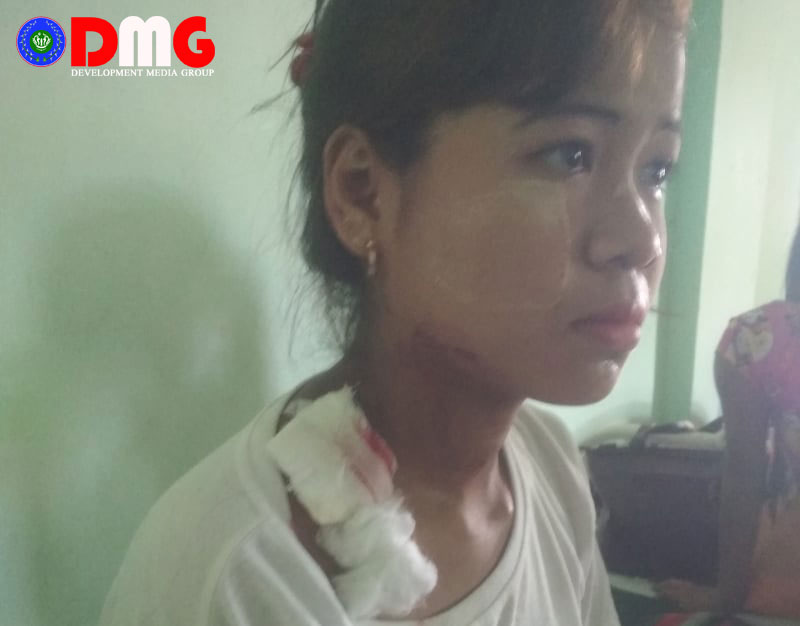 Ko Thura | DMG
29 April, Ponnagyun 
A 14-year-old girl was struck by a stray bullet as gunfire was reported in Nat Taung village, Ponnagyun Township, at about noon on April 29, according to the victim's family members. 
The teenager was at home with her family when she was hit by the bullet, believed to have been spillover from a clash that broke out in the mountains more than a mile southwest of the village, her mother said. 
"All villagers were hiding in houses during the clash that occurred near our village. We were sitting in the house. A bullet entered the house through the roof and hit her," said Daw Ma Thein Nu, the victim's mother. 
The girl, Ma Hnin Hnin Wai, was initially admitted to Ponnagyun Hospital before being transferred to Sittwe General Hospital. 
Nat Taung village has more than 200 houses and villagers there have previously expressed concern about the risk of damage to property or civilian casualties due to errant gunfire or artillery shells from hostilities in the vicinity. 
Since fighting ramped up in December 2018, conflict between the Tatmadaw and the Arakan Army in Arakan State has resulted in hundreds of civilian casualties and other forms of collateral damage due to landmine explosions, stray heavy weapons and small arms fire, and other combat-adjacent violence.