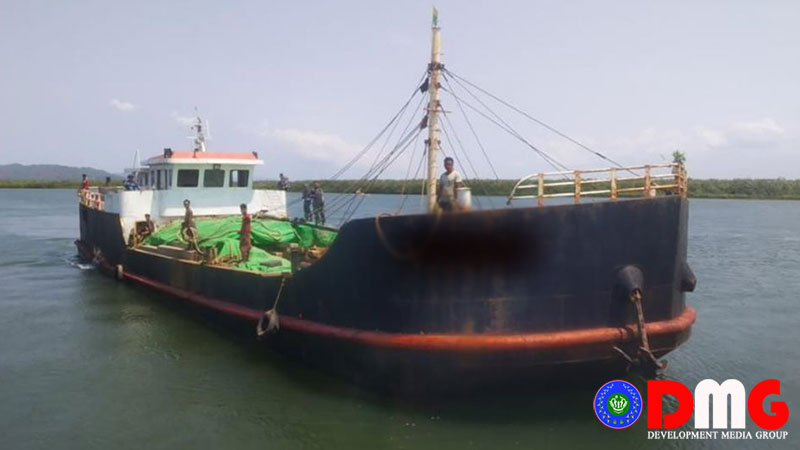 Cha Lu Aung | DMG
21 May, Maungdaw

Myanmar authorities interdicted two watercrafts carrying more than 130 tonnes of illegal timber on May 18, with 11 people on board the vessels arrested by the Danyawady Naval Force based in Maungdaw town, Arakan State.

According to officials from the Forest Department in Maungdaw Township, the bust was made at the mouth of the Naf River, which divides Maungdaw Township from Bangladesh.

"The timber is now being carried to the compound of the township Forest Department," said the head of the Forest Department in Maungdaw Township, U Moe Myint Zaw. "It might take 20 days to send all of it to the office compound."

The two watercrafts set off from Taungup with their illicit cargo, intending to smuggle the timber into Bangladesh, according to the Maungdaw Township Forest Department.
Six people from the larger of the two vessels have been charged under Section 42(a) of the Forest Law for transporting illicit timber, and another five people from the smaller watercraft were charged under Sections 42(a) and 43(a) of the law, the latter section specifically related to offences involving teak.