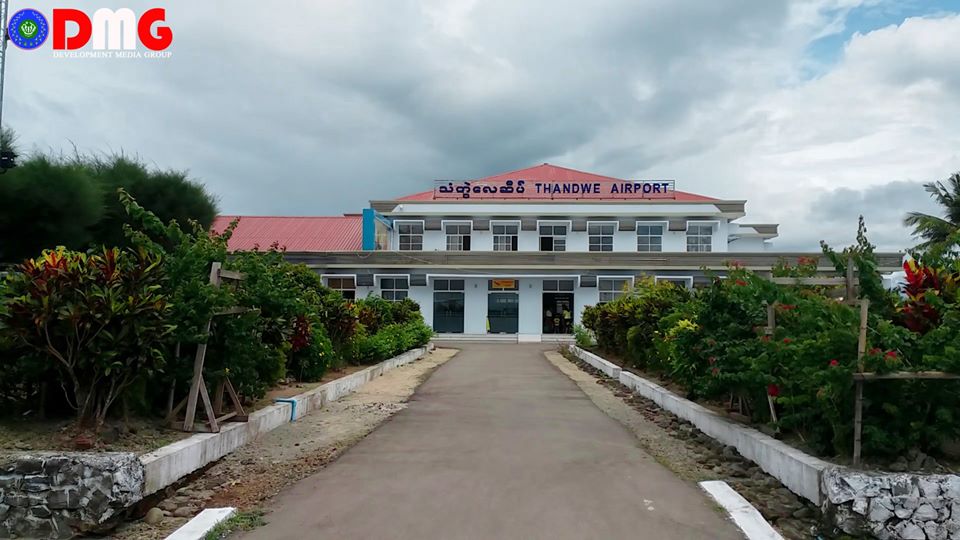 Myat Swe | DMG
26 May, Thandwe

The government has no plans this fiscal year to make the upgrades needed in order for international flights to land at Thandwe Airport in southern Arakan State, the gateway to Ngapali Beach.
U Thant Zin Maung, the union minister for Transport and Communications, addressed the future of the airport in response to a question from Amyotha Hluttaw lawmaker Daw Htoot May at a session of the upper chamber on May 25.
The minister said a critical widening of the airport runway would not take place this year due to lack of funding for the project, and as the tourism industry craters both domestically and globally amid the COVID-19 pandemic.
U Thant Zin Maung said the runway expansion was necessary for international flights to land at the airport, which was built in 1950 near Mazin village, about 7 miles west of Thandwe town.
"It needs to be extended by about 2,500 feet on each side," he said, noting that customs facilities are another upgrade required before the airport is ready to accept transnational passengers.
Daw Htoot May said Thandwe Airport's current limitations were holding back the region's tourism potential, as foreigners cannot fly directly to the beach town. She tied international-standard airport upgrades to Thandwe's economic fortunes, noting the business and job opportunities that would come with more tourist arrivals.
The Arakan National Party lawmaker also said the region's export industries, primarily fishery products, would benefit from the ability to access international markets more directly. Currently exports like seafood are packed in ice and shipped to Yangon for distribution to international markets, lowering the products' quality and entailing added logistics costs.