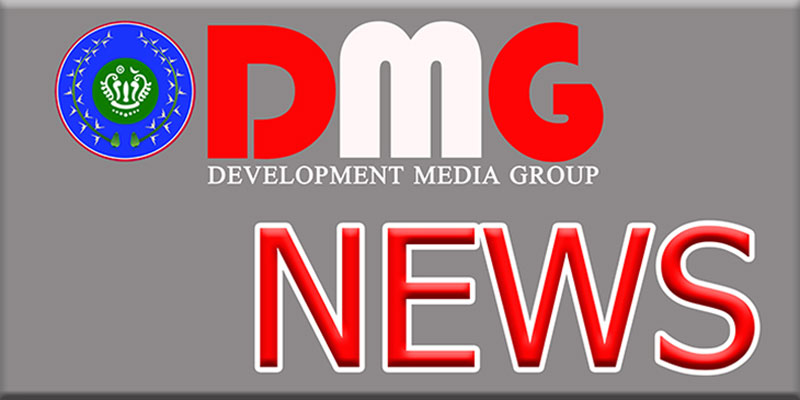 Myo Thiri Kyaw | DMG
28 May, Myebon

A resident of Thaung Pyin village in Arakan State's Myebon Township died after stepping on a landmine on May 28, family members said.
U Tun Myint San, 23, died on the way to Zedi Taung Mountain, more than 6 miles from the village, to cut bamboo, said one of his relatives.
"He went to the forest with U Htein Lin. They were walking 6 feet from each other. When a landmine exploded, both legs were cut off. He bled to death before arriving at the village," said the relative, U Aung Myint Thein.
The incident occurred at around 11 a.m. some 400 metres from Zedi Taung Mountain near a busy road, villagers said.
U Tun Myint San earned a living cutting wood and bamboo, and was a father to two daughters.
"I am worried for the future of his family. I can't imagine how his wife will struggle in their daily lives without him," said U Aung Myint Thein.
A funeral was held for U Tun Myint San, an ethnic Chin, on the evening of May 28.
Conflict between the Tatmadaw and the Arakan Army in Arakan State has resulted in hundreds of civilian casualties and other forms of collateral damage due to landmine explosions, stray heavy weapons and small arms fire, and other combat-adjacent violence.
Thursday's incident is the latest of several landmine tragedies involving members of rural populations in war-torn parts of Arakan State who have met similar fates after venturing from the relative safety of their villages to take livestock to or from pasture, forage for food or gather firewood.
The Rakhine Ethnics Congress has said that while landmines in the past were typically encountered in forests or elsewhere far from residential areas, they increasingly are being reported closer to villages.