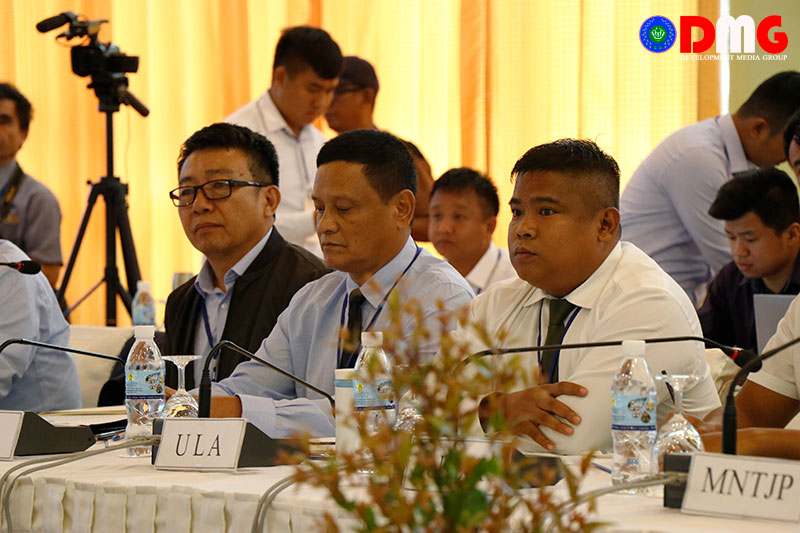 Min Tun | DMG
17 June, Sittwe 
The COVID-19 pandemic is confounding proposed peace talks between government negotiators and representatives of the Northern Alliance, a coalition of four ethnic armed groups including the Arakan Army, according to the Kachin Peace-talk Creation Group (PCG). 
Government spokesperson U Zaw Htay offered the dialogue between delegates from the Northern Alliance and representatives of the National Reconciliation and Peace Center (NRPC) on June 5. 
"Concerning discussions about a bilateral talk, both parties may face difficulties in terms of transportation and accommodation amid the ongoing coronavirus pandemic," said U Lamai Gum Ja from the PCG. "Permission must be sought from China and delegates from both sides will be quarantined. I think it is impossible to hold a bilateral talk right now due to the COVID-19 outbreak." 
Some have suggested that peace negotiators convene talks via video conferencing, but that would present its own challenges, U Lamai Gum Ja noted. 
"Arguments erupted between the government negotiators and delegates from ethnic armed groups in the previous, face-to-face meetings. Peace talks between the government and Northern Alliance will be stalled if the participants of the video conferencing use arrogant and rude words," he said. 
Northern Alliance members have told the PCG that a dialogue through video conferencing would not be convenient for the ethnic armed groups.  
Government peace negotiators held discussions with representatives from the Northern Alliance in 2019, but no ceasefire agreement was reached. Since then, the government has designated the Arakan Army as a terrorist group, but earlier this month signalled its openness to resuming discussions with the four-member coalition.