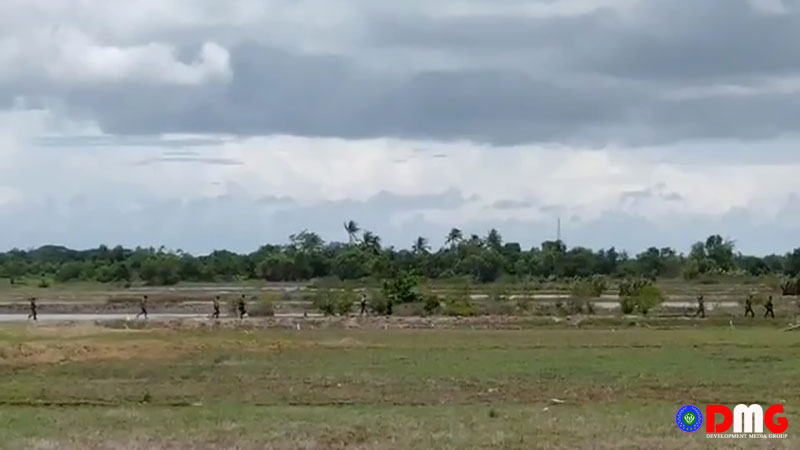 Min Tun | DMG
22 June, Sittwe

With Myanmar's general election slated for November, the Tatmadaw is pledging its full backing and security assistance, Brigadier-General Zaw Min Tun said at a news conference on June 22 in Nay Pyi Taw.
"We will do anything we can as best we can, including providing security for people during the election, which is crucial to the multiparty, democratic system," he said at the briefing, which was convened to cover the fourth-year performance of the Ministry of Defence.
The country's former military government paved the way for democracy, he claimed, adding that the Tatmadaw would continue to shepherd the democratic process by providing security services for the election.
The Union Election Commission (UEC) has asked the ministries of Home Affairs and Defence for help in holding elections in conflict-wracked Arakan State and the Wa region in eastern Myanmar, but has not yet received a response, according to the UEC.
With clashes between the Tatmadaw and the Arakan Army escalating in Arakan State this year, political parties and civil society organisations worry that the 2020 election will not be held throughout the state.
The UEC and political parties will meet in Yangon on June 27, with Arakanese political parties expected to be among the attendees.