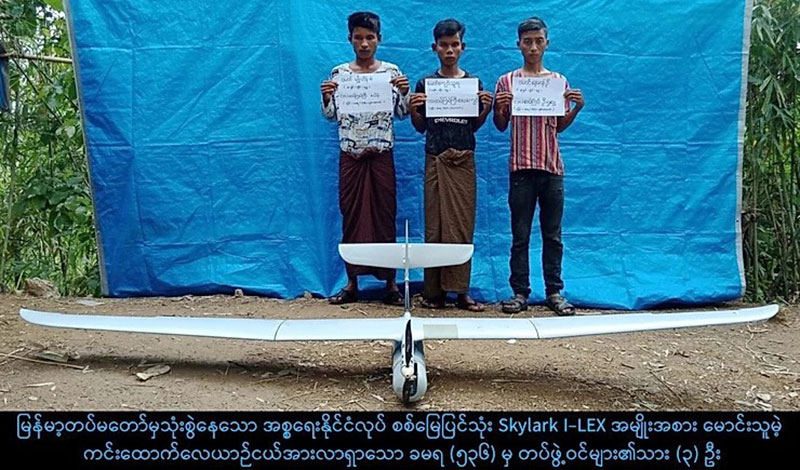 Khine Roe La | DMG
26 June, Rathedaung 
Three young men, the sons of military personnel in Rathedaung Township, Arakan State, were abducted by the Arakan Army and its supporters this week, the Tatmadaw said in a statement on June 25. 
The three people were taken while they were travelling to Kyein Thar village on two motorcycles at about 3:30 p.m. on June 24, the statement said. 
Pyithu Hluttaw lawmaker Daw Khin Saw Wai, from Rathedaung Township, said: "I heard three young family members of the regiment in Rathedaung Township were abducted. But I cannot say which group did it because I did not see it." 
There are three Light Infantry battalions — Nos. 536, 537 and 538 — stationed in Rathedaung town, but the Tatmadaw statement did not divulge which unit the family members are from. 
In a press release issued on June 25, the Arakan Army said it had detained three young family members of military personnel from the Rathedaung-based Light Infantry Battalion No. 536. 
The Arakan Army accused the three men of having set out to look for a downed drone belonging to the Tatmadaw. The ethnic armed group said it seized an Israeli-made, military-grade Skylark l-LEX unmanned aircraft. 
Security forces in the region are continuing to search for the three missing men, the military said. 
The Tatmadaw and the AA clashed near Rathedaung town at about 4:30 p.m. on June 24. Stray gunfire from the fighting landed in a camp for internally displaced people (IDPs) in the town, injuring an IDP. 
Thousands of residents from villages in the southern part of Rathedaung Township fled their homes after artillery shells allegedly fired by the Tatmadaw landed in their villages on June 24.