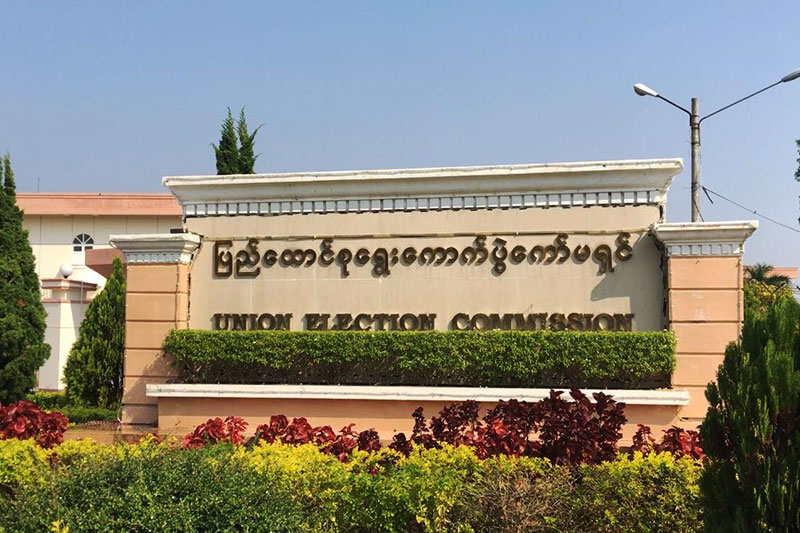 Min Tun | DMG
26 June, Sittwe

Ethnic political parties are concerned that the 2020 election may not be held in ethnic areas where armed conflict is ongoing.
If voting does not proceed in areas where ethnic minorities predominate, ethnic representatives will be lacking in Parliament, said Salai Aung Min Laing, secretary of the Nationalities Brotherhood Federation (NBF), an alliance comprising 15 ethnic political parties.
"We are worried that the election cannot be held in ethnic areas, especially in states, under the rationale of armed conflict occurring," he said. "If the election cannot be held, representatives of ethnic people cannot reach Parliament. So, we urge to be able to hold elections in all constituencies."
Hostilities between the Tatmadaw and the Arakan Army that began in December 2018 have continued to escalate in Arakan State, casting doubt on prospects for a full, free and fair vote in the region.
Armed groups actively engaged in hostilities in the area should enact a ceasefire to allow the elections to be held later this year, Salai Aung Min Laing suggested.
"At least temporarily," he added, proposing that such a truce would cover at minimum the official campaign period through voting day, which is likely to take place sometime in November.
The NBF on June 19 released a statement saying political parties were facing many difficulties in preparing for the 2020 poll because the electoral procedures of the Union Election Commission (UEC) were not transparent.
At a news conference on June 4, a spokesperson for the UEC said the Commission had asked the Ministries of Home Affairs and Defence if the election could be held in Arakan State and eastern Myanmar's Wa region, but was still awaiting a response.