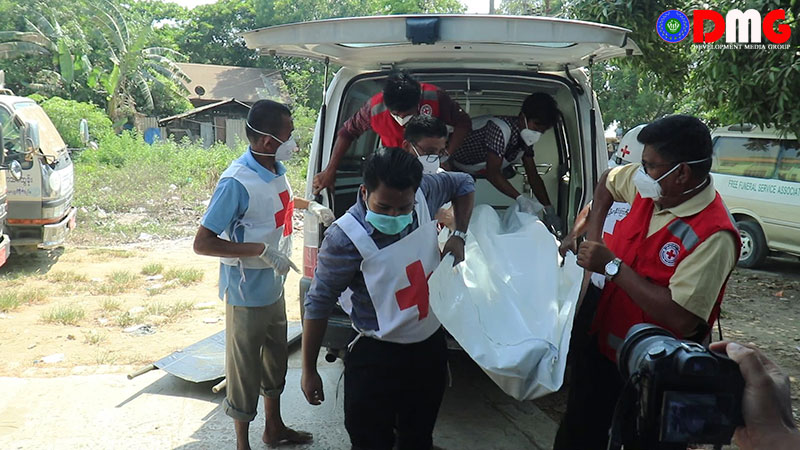 Min Tun | DMG
8 July, Sittwe

Arakan State saw the highest number of civilian deaths linked to armed conflict nationwide last year, according to the Myanmar Institute for Peace and Security (MIPS).

The MIPS on July 7 released a report titled "Review on Peace and Security-2020", with its research primarily focusing on Myanmar's peace process and ongoing armed conflicts.

In 2019, 86 civilians were reportedly killed and 174 were injured in Arakan State due to armed conflict and related violence such as landmine encounters, said U Nay Lin Aung, a senior MIPS researcher.

"Civilians have become the victims of hostilities. Civilians are wounded due to heavy shelling. Sometimes, clashes between the two armed groups lead to civilian deaths. Civilians also die due to the explosions of handmade mines," he added.

The MIPS tallies for 2019 included civilians targeted for their political views or perceived loyalties, or otherwise victims of a conflict that has included abductions, mass arrests and public assassinations in broad daylight.

Last year there were at least 1,083 instances of armed conflict across the country, leaving 151 civilians dead and 384 wounded, according to the MIPS.

More than half, 626 occurrences, were between the Tatmadaw and the AA in townships in northern Arakan State and Paletwa Township, Chin State, according to the MIPS report.

The conflict in western Myanmar has displaced tens of thousands and resulted in hundreds of civilian casualties in recent years due to landmines, stray heavy weapons and small arms fire, and other combat-adjacent violence.