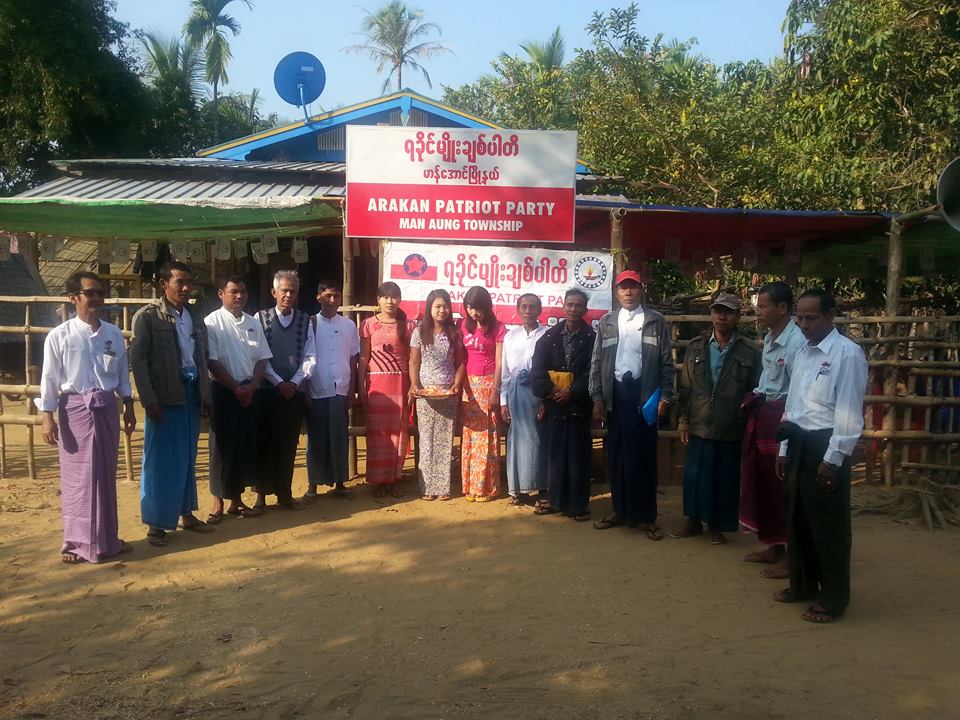 The Arakan Patriotic Party has said that it has received a response from the Arakan League for Democracy (ALD), and that their offer of merging with it will be decided upon on only after the ALD conference.
U Khin Maung Tun, the General Secretary of the Arakan Patriotic Party (APP) said, with reference to the letter received, that the ALD welcomed the offer with pleasure, but it would take time to merge together, as the ALD itself is reforming at this time.
"The ALD said is has welcomed the offer of the APP. It also said the party was still reforming itself, currently. It therefore wants to take time. Anyway, we have to sit at the negotiation table first, to bring both under the same title. Then, we shall go forward. If it doesn't happen easily we must make it happen. If it does start to move forward we have to discuss how we should go ahead. We are well prepared, with this offer to merge." said U Khin Mg Tun.
The two party merger offer of the APP was made on account of holding the same policies, as well as the request of Rakhine people and U Kyaw Myint, the Chairman of the ALD, who said that the two party merger will be decided only after the conference, but the conference had not been scheduled yet.
"So, everything can be discussed in each other's presence. Our collective standpoints should form a positive result. And for us, it is better to decide conclusively after meeting all the representatives from the entire Rakhine State - as most of us have experiences with mergers before. In 1990, the Arakan League for Democracy strived to form a coalition party. Some of us  were involved in that experience. In 2012, in the beforehand of 2015 the General Election, many of us had similar experiences. Now, regarding this transition of reforming the party for the third time, we would like to include everyone to participate in a discussion, based on their experiences. We assume it is a bit early to respond immediately about the transition of reforming the party. We therefore decided to draw conclusions only after the conference." U Kyaw Myint said.
The Arakan League for Democracy (ALD) merged with the Rakhine Nationalities Development Party (RNDP) in 2014, and it has just gone through a reformation recently.