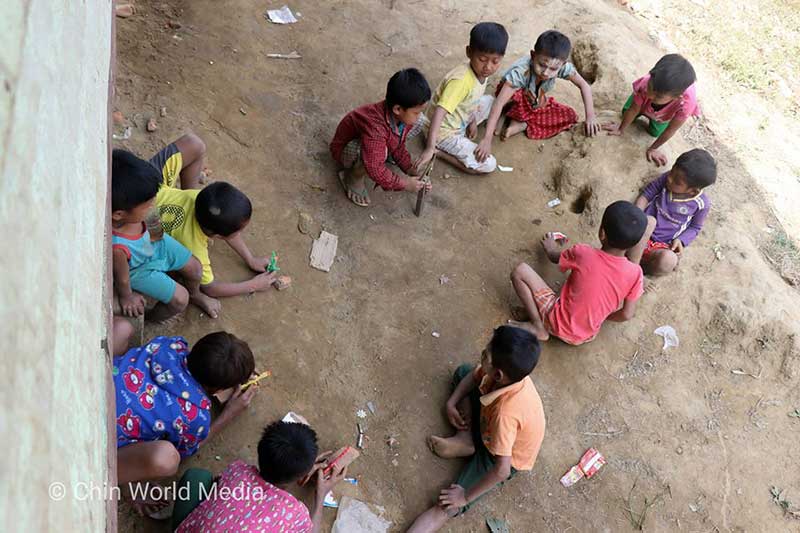 Hnin Nwe | DMG
10 July, Paletwa

Government plans to build new schooling facilities for students from IDP camps in Paletwa Township, Chin State, are being hampered by travel restrictions, according to the Chin State government.

More than 2,000 students are taking shelter at IDP camps in the Chin State towns of Paletwa and Samee. The state government has made arrangements to build new schools for IDP students due to insufficient classroom space at existing schools in Paletwa and Samee.

Two new schools have already been built for IDP students from Samee town. But hauling construction materials to the sites where schools are to be built has proven difficult, said U Soe Htet, the Chin State municipal affairs minister. He blamed travel restrictions in place in Paletwa Township for security reasons, amid intensifying clashes between the Tatmadaw and Arakan Army.

"No one dares go to the jungle to cut timber," he added. "We have difficulties buying timber or bamboo from locals in the area and transporting school-related items due to travel restrictions."

The Ministry of Education has said it intends for high school classes to resume nationwide on July 21, with middle and primary schoolers to follow in the weeks after. Local governments are coordinating with the ministry to teach two batches of students per day at schools where it is deemed necessary due to insufficient classroom space.

Parents of IDP students say they are worried that their children's education is at risk of significant disruption if plans to make more classrooms available to them are not realised.

"I will be disappointed if our offspring cannot go to school this year. They are unlucky because they cannot stay at their own house and pursue education in a convenient manner," said U Kyaw Hla, a resident of Mee Let Wa village.

The number of IDPs due to clashes between the Tatmadaw and the Arakan Army in Paletwa Township has surpassed 7,000, many of whom are in need of food, medicines and other basic provisions.