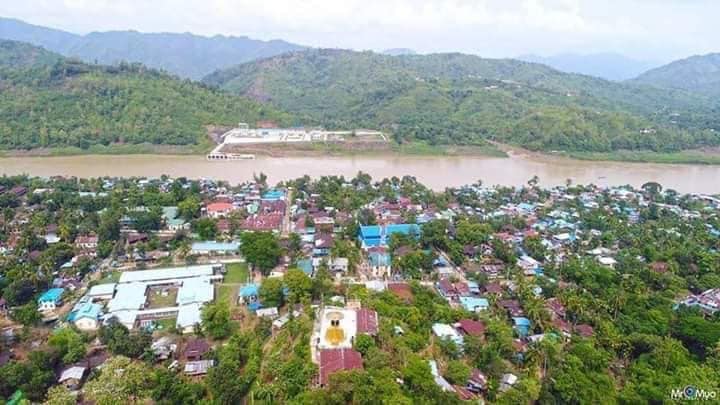 Hnin New | DMG
17 July, Sittwe 
People from the upper reaches of Paletwa Township, Chin State, are facing difficulties because they have reportedly been prohibited from transporting food and medicine into the area by the military. 
Due to the ban, some government employees have returned to the villages where they are posted but others have remained in downtown Paletwa as they could face livelihood difficulties, said U Kyaw Khin, a senior assistant teacher from Mee Sar village. 
"Residents from the village where I am posted experience livelihood hardships. I came to Paletwa with the intention of withdrawing my salary and taking food supplies to the village. How can I return to the village if we are banned from transporting food by the military? There are not enough foodstuffs in the village. This is the reason why we are stranded in downtown Paletwa," he explained. 
More than 400 government employees and residents from over 60 villages along the upper reaches of the Kaladan River have been stranded in downtown Paletwa since two weeks ago, after withdrawing their salaries and trading commodities in the town. They initially had been unable to return home due to safety concerns. The military later allowed the stranded people to return home but has banned them from bringing food and medicine. 
"The military permits people only and those government employees or upriver residents are not allowed to bring foodstuff and medicine," said U Tin Tun Aung, a local from Paletwa town. 
A military checkpoint set up near Yoke Wa village has prohibited ferry boats commuting from Paletwa town to some villages along the upper reaches of the Kaladan River from transporting commodities, according to residents. 
DMG phoned Brig-Gen Zaw Min Tun and Maj-Gen Tun Tun Nyi of the Tatmadaw True News Information Team seeking comment on the military's transport ban, but they could not be reached. 
Thousands of people have fled their homes due to hostilities between the Tatmadaw and the Arakan Army in Paletwa Township, many of whom are in need of food, medicines and other basic provisions.