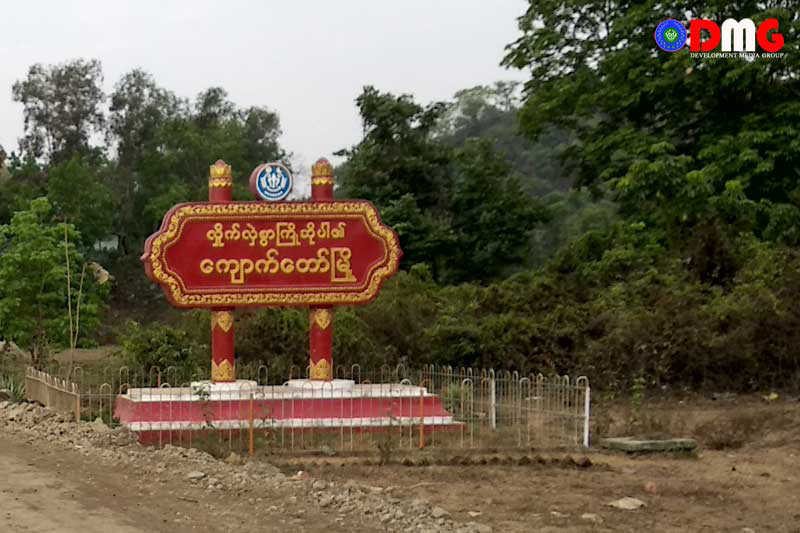 Win Nyunt | DMG
17 July, Sittwe
 A patient from Kyauktaw Township known as Case 339, who tested positive for coronavirus, was found to have been in contact with illegal entrants from Bangladesh, according to the township medical superintendent. 
The coronavirus-positive patient transported two Muslim entrants to In Bar Yi village from Hsin Tet Maw Muslim refugee camp in Kyauktaw Township by boat on June 26, and he was then quarantined in In Bar Yi village, Dr. Than Tun Oo told DMG. 
"Three men tested negative for coronavirus the first time. Two men were tested a second time as one of them fled the quarantine center on July 14, and the test result for the boatman was positive [the second time]," he explained. 
Authorities are searching for the Muslim man who fled quarantine and the case has been presented to the local government, said Dr. Soe Win Paing, assistant director of the Arakan State Department of Public Health. 
The coronavirus patient was transferred to Sittwe Hospital from Kyauktaw Hospital on July 17, according to the Kyauktaw Township medical superintendent. 
A returnee from China who was under quarantine in Yaung Sone village, Kyauktaw Township, reportedly died on July 14 at Apaukwa station hospital. A swab sample from the deceased man was sent to the National Health Laboratory in Yangon for analysis, though initial reports appeared to indicate that he did not die as a result of the virus. 
Seven COVID-19 patients from Maungdaw, Buthidaung and Kyauktaw townships are currently receiving medical treatment at local hospitals and eight patients in Arakan State have recovered and been discharged from hospital care.