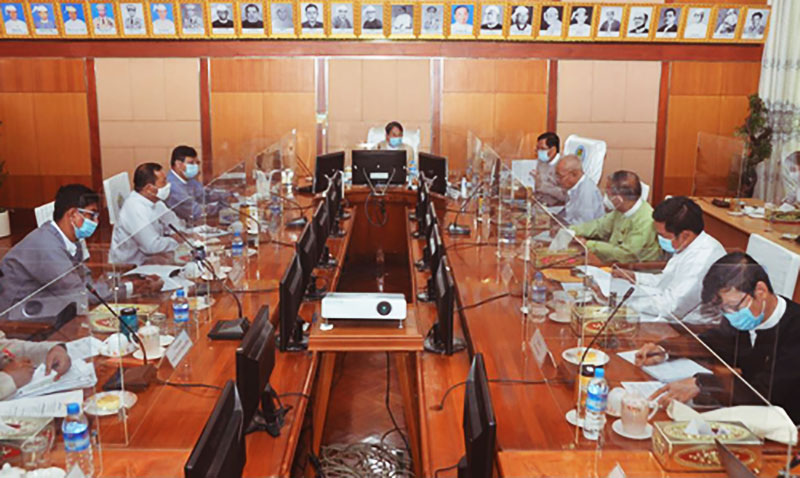 Khin Thraphy Oo | DMG
30 July, Sittwe 
The Myanmar Press Council (MPC) held talks this week with the Ministry of Information about the role of the news media, including the government's blocking of certain news outlets' websites. 
U Myint Kyaw, secretary of the MPC, told DMG that "the Information Ministry said it was dealing with the blocked websites." 
"The blocked websites did not cover fake and erroneous news," U Myint Kyaw added. "They are officially registered news agencies. I think the websites belonging to responsible news agencies should not be blocked." 
Members of the MPC met with the ministry on July 28.  
"The ministry said it has been dealing with the blocked websites since the council sent the letter in May," U Myint Kyaw said. "But I don't know how the ministry makes contact with the council. I know the process only after a discussion with the ministry. I am unable to say when the bans on the websites will be lifted." 
The Myanmar government has blocked access to hundreds of URLs, and in March added news websites including Narinjara and Development Media Group (DMG) based in Arakan State; Voice of Myanmar in Mandalay; and Khit Thit Media based out of Yangon. The ostensible justification for the move was that the organisations were disseminating erroneous information or so-called "fake news."  
U Khaing Mrat Kyaw, chief editor of Narinjara News Agency, said the current ban was a disservice not only to the affected news outlets but also to consumers of news. 
"The people read the news only on websites," U Khaing Mrat Kyaw said, referring to the tendency toward online news consumption versus more traditional media like newspapers. "Now we have to turn to Facebook as the websites are blocked. Due to the ban on websites, news readers have no access to the websites from any place."  
He added: "The Ministry of Information and the Ministry of Transport and Communications are required to thoroughly study the websites and how the news is being covered on them. The authorities need to invite the news agencies to hold discussions if they cover erroneous and fake news. I feel that placing a ban on the websites without any prior warning is one-sided." 
The July 28 meeting focused on compiling lists of news outlets and journalists negatively impacted by the COVID-19 pandemic and plans for reviving the country's beleaguered media industry.