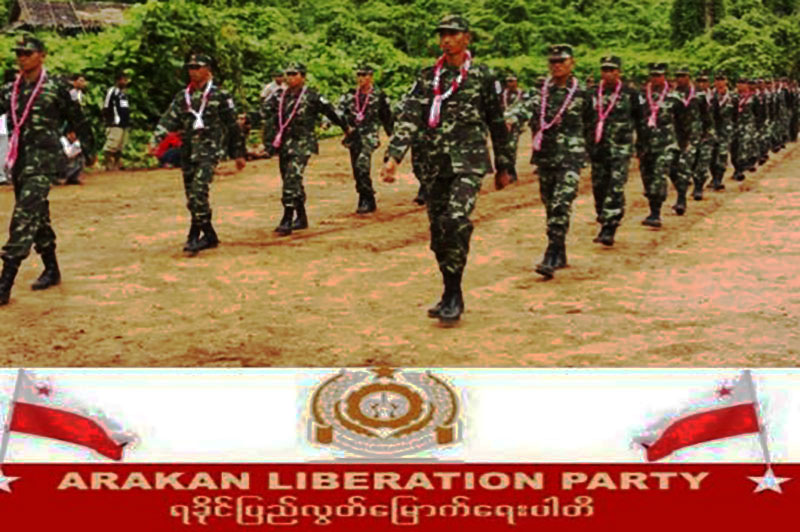 Khaing Roe La| DMG
30 July, Sittwe

The National Reconciliation and Peace Center (NRPC) has provided K50 million ($36,500) in financial aid to members of the Arakan Liberation Party and their families amid the COVID-19 crisis.

A letter sent to the ALP dated July 24 and signed by U Khin Maung Tin, secretary of the NRPC, has gone viral online in recent days. The letter said the money was transferred on July 24 and it asked the ALP, a signatory to the Nationwide Ceasefire Agreement (NCA), to respond if it received the money.
Colonel Khaing Soe Mya from the Military Affairs Committee of the Arakan Liberation Army, the ALP's military wing, said the NRPC provided the financial assistance because ALP members and their families are facing livelihood hardships during the coronavirus pandemic, which has been a major drag on economic activity across Myanmar.
"The union government helps our people who are facing trouble in their daily lives because they cannot do business amid the COVID-19 crisis," said Colonel Khaing Soe Mya.
The NRPC also provided monetary aid for other armed groups that have signed the NCA, according to the letter to the ALP.
The NRPC provided K100 million to the Karen National Union/Karen National Liberation Army-PC; K25 million to the Lahu Democratic Union; K100 million to the New Mon State Party; K100 million to the Democratic Karen Buddhist Army; K75 million to the Chin National Front; K50 million to the All Burma Students' Democratic Front; and K75 million to the Pa-O National Liberation Army.
The differing sums for the financial aid disbursements were due to the variable populations of each group, according to Colonel Khaing Soe Mya.
"We have to pay the list of people in our groups. So, they [NRPC] might give the financial aid according to the force [size] of each group," he said.
The ALP/ALA signed the NCA in 2015.