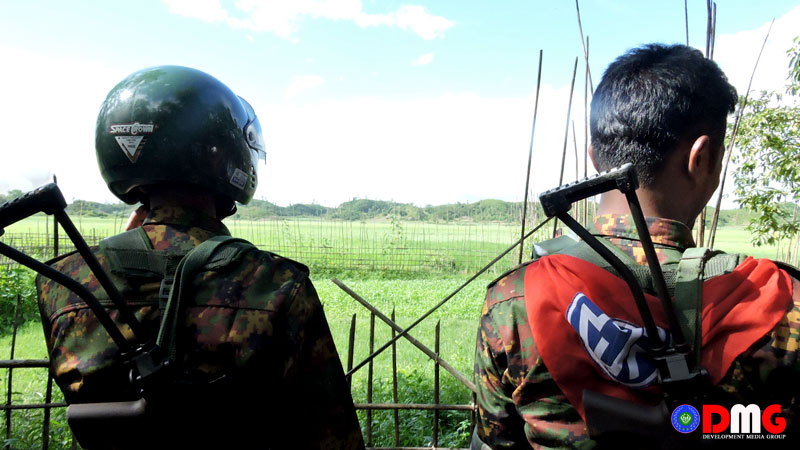 Khaing Roe La and Kyaw Myo Aung | DMG
4 August, Sittwe

Security and police personnel, as well as an immigration officer, were killed as fighting flared in Arakan State's Rathedaung Township this week.

According to an August 4 statement by the Tatmadaw True News Information Team, the casualties were the result of an AA attack on a pass along the Mayyu mountain range.

While precise numbers were not initially made available on servicemember and police casualties, authorities have confirmed the death of an immigration officer.

That victim was Immigration and Population Department head U Kyaw Zaw Khaing, who had been assigned to the Zaydipyin Police Station in Rathedaung Township, said an immigration officer from Maungdaw District who is temporarily staying at Indin Region Police Station due to the regional security situation.

The attack occurred on the Indin-Zaydipyin-Mayyu Mountain Crossing road while five immigration officers were traveling to Zaydipyin Region Police Station in Rathedaung Township. The surviving four immigration officers managed to make it to the Indin police station safely, said the immigration officer who declined to be named.

The Tatmadaw True News Information Team statement said the AA attacked a local Border Guard Force stationed along the Mayyu mountain range, northeast of Indin village, at around 10 a.m. and 2 p.m. on August 2.

According to a statement from the AA, more than 20 servicemembers and BGF personnel died in fighting on August 2-3. The bodies of some of the dead, along with weapons, were seized, the AA statement said.