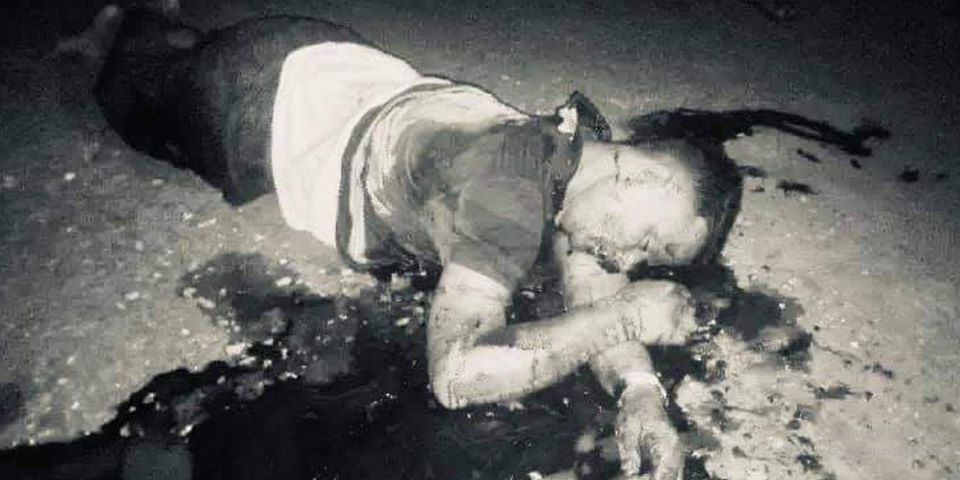 Thet Paing | DMG
6 August, Sittwe

Two Muslim men were shot, with one dying, near Atwin Myaung village in Sittwe Township on August 3, according to family members.
Thetkal Pyin village resident Ko Loluyar Sadid, 45, sustained a fatal gunshot wound to the chest and 35-year-old Ko Ar Bu Kar, who lives in Rarbar Kwin refugee camp, was injured when a bullet entered the back of his head and exited via his right eye socket, said U Shwe Maung, the brother-in-law of Ko Ar Bu Kar.
"My brother-in-law and the other man were travelling from Uyinthar village to Rarbar Kwin refugee camp at about 9 p.m. Witnesses said they were shot when they arrived near Atwin Myaung village," U Shwe Maung said.
Ko Ar Bu Kar has been provided medical treatment at Sittwe Hospital and a funeral for Ko Loluyar Sadid was held on August 4, he said.
However, Colonel Min Than, the Arakan State minister for Security and Border Affairs, told RFA on August 4 that the pair's injuries were knife wounds, not gun wounds.
Another resident of Thetkel Pyin village, 40-year-old Arlam, and Kawreim, 40, who had been sheltering at Thetkel Pyin IDP camp, have also been missing since August 3, said an official of the camp who declined to be named.
"We have been searching for them for three days. We can learn something from them about the case of the two men [who were shot], so we are searching for them now," the anonymous camp official said.
DMG phoned the head of the Sittwe Myoma police station seeking comment on the case, but he could not be reached.