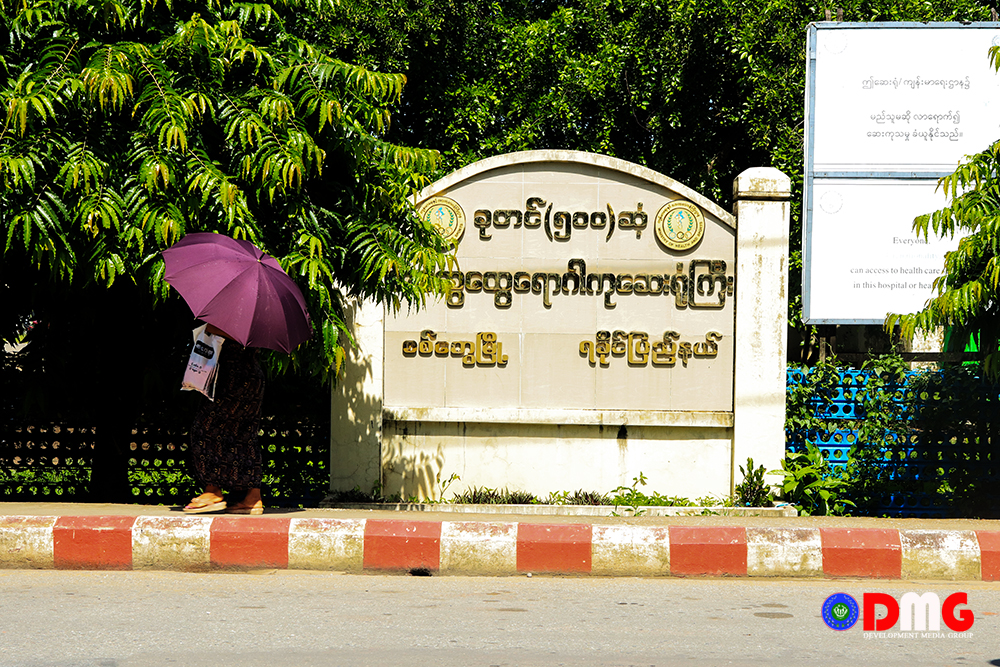 Myo Thiri Kyaw | DMG
28 August, Sittwe

Lawmaker Daw Khin Saw Wai raised a question at a Lower House session on August 27, asking whether the 500-bed Sittwe General Hospital in the Arakan State capital would be properly staffed as quickly as possible with the cardiac, eye and cancer specialists it needs, as well as provided with the necessary medical equipment for modern treatment demands.

Daw Khin Saw Wai said the needs of patients at the hospital in Arakan State's largest city are not currently being met, with specialists and modern medical equipment lacking.

There are many patients with eye disorders but only one eye specialist is assigned at the hospital, she offered as example. No specialist is assigned to provide treatment to a large number of cardiac and cancer patients, nor is the hospital equipped with modern medical devices.

"Because specialists are not assigned in our city, patients face great difficulties," Daw Khin Saw Wai told Parliament. "They spend a large sum of money on receiving medical treatments in other cities. … Those for whom the costs are unaffordable are suffering from the impacts of diseases."

Two eye specialists are still discharging duties in Sittwe to this day, Dr. Mya Lay Sein, deputy minister for Health and Sports, said in response to the MP's question.

It was reported that three specialists are assigned at Sittwe General Hospital, two of whom have experience providing treatments to emergency heart patients. Plans are underway to appoint two more assistant surgeons for cardiac disease and one cancer specialist, totalling three at the hospital, not later than December 2020.

"Cardiac specialists will be assigned at the hospital in a rotation, not later than 2024," said Dr. Mya Lay Sein.

A fund of K710 million (US$530,000) was allotted for Sittwe General Hospital to buy medicines and medical equipment in fiscal year 2019-2020. Moreover, K9.733 million was provided for the purchase of medicines and medical equipment to be able to treat patients with eye disorders and K9.1668 million for buying medicines and medical equipment to treat heart disease, according to the Department of Medical Services under the Ministry of Health and Sports.

Dr. Mya Lay Sein noted that as the Central Medical Store Depot has issued provisions to the hospital for medical treatment of eye patients, if necessary the depot will deliver more medicines and medical equipment to Sittwe General Hospital.