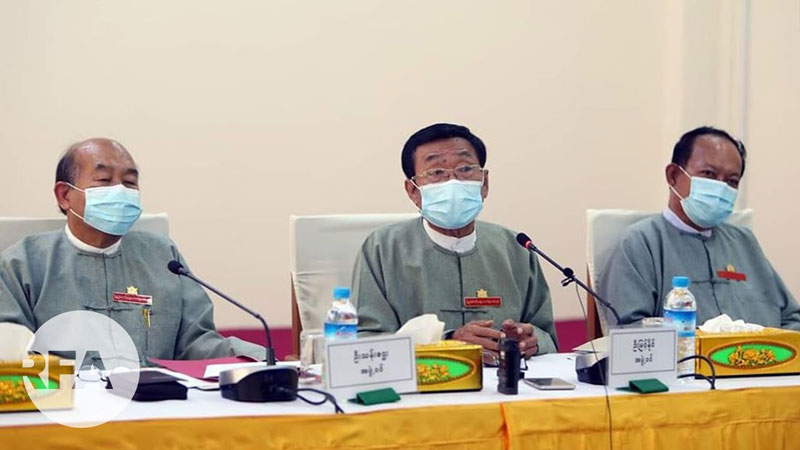 Min Tun | DMG
7 September, Sittwe 
Candidates who have registered to contest the November 8 general election in Arakan State have criticised a Union Election Commission (UEC) decision to wait until sometime next month to announce any constituencies that will not hold the vote.  
In addition to a handful of townships in Shan State, some parts of Arakan State are not likely to vote in November. But according to a UEC official, the polling places to be passed over this year will not be announced until October — well into the official 60-day campaign period for political parties and their candidates.  
Parliamentary hopefuls signed up to run for seats in Arakan State are calling the UEC's timetable too little, too late, saying the delayed determination raises questions about transparency and fairness.
"It is said to be unfair," said U Aung Thaung Shwe, a candidate running for Buthidaung Township's Lower House seat. "What I mean is the UEC needs to announce the skipped areas right now."  
He went on to say that the election body's decision should be publicised soon after its announcement of the canvassing window, and that weeks of uncertainty during the campaign period "makes us have to run into trouble."   
Last week, the Union Election Commission (UEC) set the 60-day campaign period for the upcoming election from September 8 to November 6. 
Daw Khin Saw Wai, who has registered to run for the Lower House seat in Rathedaung Township, said: "The canvassing period is for September and October. My efforts will be to no avail if the UEC announces that there are no voting rights in October."  
While those running for seats this year may want a quicker decision from the UEC, in Myanmar's 2015 general election cancelled constituencies were announced in two stages, on October 12 and 27. 
U Hla Thein Aung, vying for a seat this year in the Arakan State legislature representing Minbya Township, noted the costs of a political campaign but was accepting of the timeline laid out by the UEC.  
"The candidates have to spend money on canvassing. I will have to abide by the rules if the UEC announces there is no election according to the current political situation. We are not in a position to complain about it," he said. 
At a press conference on September 4, government spokesperson U Zaw Htay predicted that the 2020 election would be held fully in only five of Arakan State's 17 townships due to ongoing conflict in the region. 
U Oo Tun Win, a sitting Arakan State lawmaker, has said cancelled elections would be a blow to representative democracy.  
"I think the role of representation is vital to a society facing difficulties, problems and challenges on a daily basis," he told DMG last week. "Arakanese people will lose a chance to express their grievances."