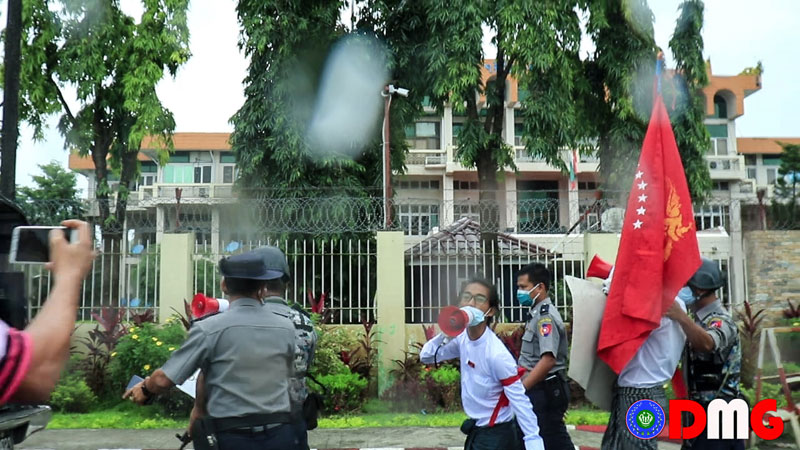 Aung Htein | DMG
9 September, Sittwe
Three members of the Arakan Students' Union who staged a protest in front of the Arakan State government offices in Sittwe were arrested on September 9.The arrestees have been identified as Ko Toe Toe Aung, chair of the Sittwe Students' Union; Ko Kyaw Naing Htay, the information in-charge of the Arakan Students' Union; and Ko Oo Than Naing, the information in-charge of Sittwe University of Computer Studies.   
The Wednesday afternoon demonstration was intended to raise objection to the military's illegal detention and extrajudicial killing of civilians in Arakan State, said Ko Kyaw Naing Htay.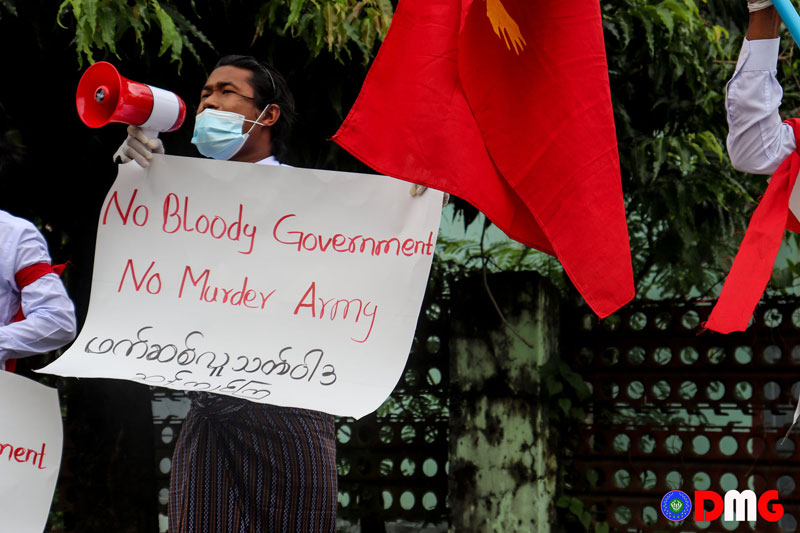 "Not only Arakanese students but also other people in Arakan State are suffering emotional pain. Many people were killed lawlessly and some people succumbed to injuries from artillery strikes. We would like to ask the respective international organisations to effectively tackle these issues," he added.
The protest involving the three students saw them holding placards demanding the restoration of 4G internet access in Arakan State, and objecting to a government they decried as "bloody" and murderous. 
Myanmar's decades-long civil war has seen few respites since independence in 1948, noted Ko Toe Toe Aung. He questioned whether the government was genuinely interested in ending the conflict or not.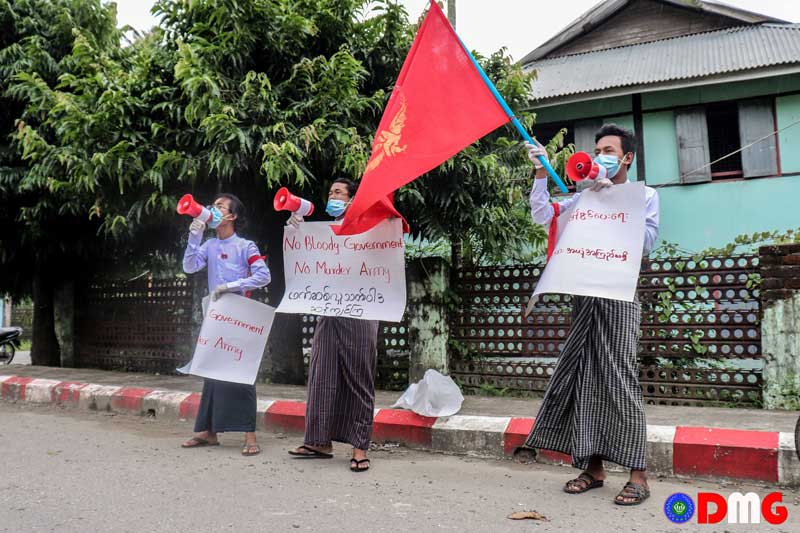 "It being a government elected by the people, ethnic people are relying on the incumbent government. But the government favours the military and designates the Arakan Army as a terrorist organisation. This shows the government's selfishness and cruelty," he said. "As a consequence, Myanmar has been at civil war since 1948, but no one has been able to stop it."
The three students were taken into police custody while demonstrating in front of the local government offices in Sittwe and they are currently being held at the No. 1 police station in the state capital.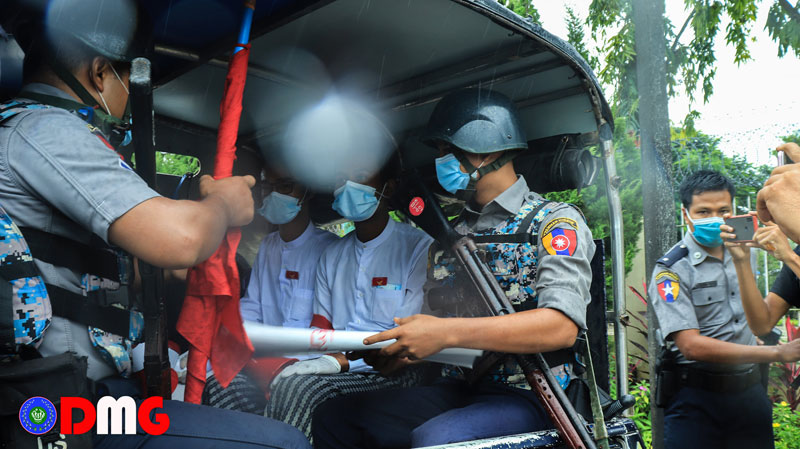 The All Burma Federation of Student Unions (ABFSU) issued a statement on September 9 demanding that the government release the Arakan student leaders and all political prisoners as soon as possible.  
The ABFSU also asked the government and military to halt the killing of civilians in Arakan State.