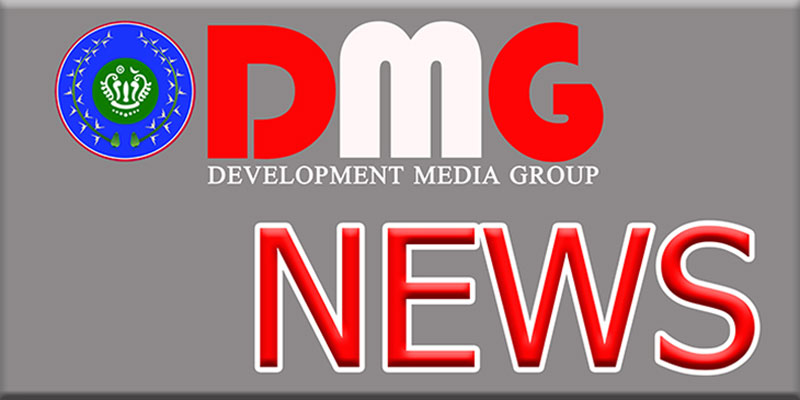 Hnin Nwe  | DMG
16 September, Kyauktaw 
Two people were wounded by shrapnel when artillery shells allegedly fired by the Tatmadaw struck Lamutapin village in Arakan State's Kyauktaw Township on September 16, according to locals. 
The two villagers were injured when a naval vessel in the Kaladan River indiscriminately directed heavy fire at Lamutapin on Wednesday at about 3 p.m., resident Ma Soe Phyu told DMG. 
"The military's navy ship sailed along the Kaladan River and opened heavy weapons and small arms fire on residential areas. The two victims are our neighbours and their home is located near the river. The victims, hiding in a bomb shelter, were wounded by shrapnel when an artillery shell hit a tree in front of their home," she explained. 
The injured man and woman, both in their 50s, have been identified as U Oo Hla Thein and Daw Mae Ma. U Oo Hla Thein sustained shrapnel wounds to his chest and Daw Mae Ma received shrapnel wounds to her left thigh, according to family members of the victims. 
"I went to Apaukwa Station Hospital to receive medical treatment," said U Oo Hla Thein. "The other victim remained in the village because [her injuries are] considered not life-threatening. I underwent surgery and the doctor told me to come back to the hospital three days later. The shelling shows we are not safe even if we stay in our home." 
Locals say the September 16 barrage at Lamutapin came without any hostilities between the Tatmadaw and the Arakan Army in the area on the day of the incident. 
U Maung Maung, an Arakan State lawmaker for Kyauktaw Township, confirmed reports of two residents being injured by artillery fire. 
"According to the villagers, a military navy vessel opened fire indiscriminately on the residential areas along the Kaladan River. I didn't hear any gunfight between the military and Arakan Army on that day," the MP said. 
DMG contacted Maj-Gen Zaw Min Tun and Brig-Gen Ye Yint Aung of the Tatmadaw True News Information Team seeking comment on the shelling, but they could not be reached. 
Eight people were injured when artillery shells fired from a military vessel sailing along the Kaladan River to Kyauktaw from Sittwe landed and exploded in Thinganet village on September 1. And two people were injured by shrapnel when an artillery shell struck Gotepihtaunt village in Kyauktaw Township on September 13.