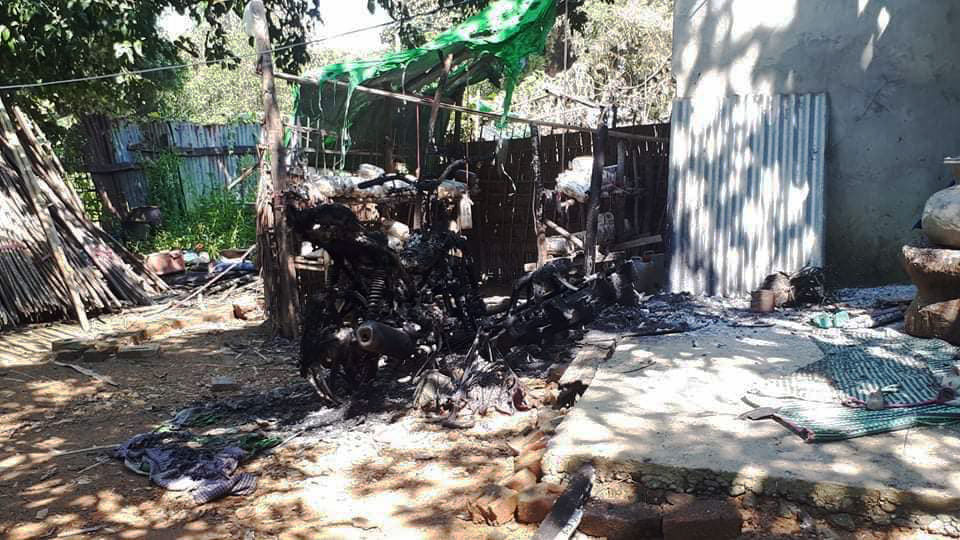 Aung Htein | DMG
19 September, Sittwe
Sixteen student unions sent an open letter to the National Reconciliation and Peace Center (NRPC) on September 19 asking it to open special offices to field complaints in locations where human rights violations and civilian casualties are reported due to conflict in Arakan State.
Ko Okkar Myat, chair of the student union at the University of Medicine-2 Yangon, said the request was made in light of the suffering and challenges faced by people in Arakan State as a consequence of ongoing armed conflict amid the coronavirus pandemic.
"The number of COVID-19 patients is increasing in Arakan State. Meanwhile, the civilian casualty rate is also increasing because of the offensive war conducted by the Tatmadaw. We cannot see their situation and we have to demand it," he said.
The student unions say clashes between the Tatmadaw and the Arakan Army have resulted in frequent civilian casualties and human rights abuses even as COVID-19 cases continue to climb in the state.
The student unions called for restoring full internet access in Arakan State to facilitate the timely flow of information; ending hostilities between the Tatmadaw and AA amid the coronavirus outbreak; and rescinding the arrests and prosecution of student union members.
Lawsuits have been opened against some 20 students for staging recent protests over civilian casualties and human rights abuses in Arakan State.
"The Tatmadaw has declared a unilateral ceasefire apart from Arakan State. The offensives remain high in Arakan State," Ko Okkar Myat said. "It looks like conducting offensive wars in Arakan State only. We feel that it deviates from the path toward federal democracy. That's why we presented the situation to the NRPC, which is the most responsible team for it."
The open letter was addressed to the chair of the NRPC, with copies also sent to the president and state counsellor.
The conflict between the Tatmadaw and AA in Arakan State will unofficially enter its third year in December, with at least nine civilians killed and 30 injured in August alone.