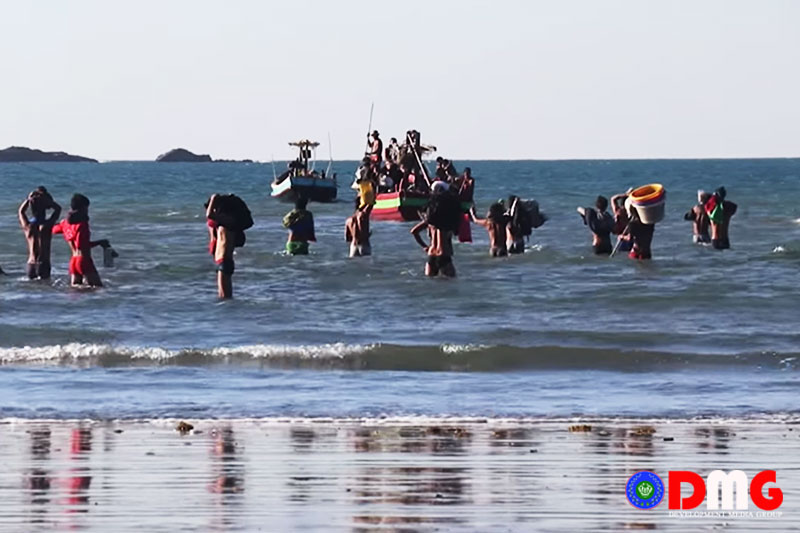 Khaing Min | DMG
20 September, Kyaukphyu

Residents of Maday Island in Kyaukphyu Township, many of whom depend on the local fishing industry, say they are facing livelihood difficulties as their catches are not fetching a good price at market during the COVID-19 outbreak in Arakan State.
Most wholesale businesses are shuttered because exports of fisheries products have been suspended amid the pandemic and an upsurge in locally transmitted cases. Some of those wholesalers in turn will not pay normal rates for fish, people working in the industry say.
Prices for fish and prawn are down by about 70% compared with pre-coronavirus rates, they said.
Fisherman U Khin Maung Nyunt said if the situation for the local fishing industry remains facing such difficulties, quality of life would deteriorate for himself and others in the coming months.
"The price of fish and prawn this year is relatively down because of the hit of COVID-19," he said.
Daw Khin San Yu, a resident of Maday Island, said authorities needed to see the lives of people on Maday Island because fishermen there are facing livelihood difficulties.
Maday Island is home to oil and natural gas projects, from which resources are exported to China, but most residents nonetheless work in the fishing industry.