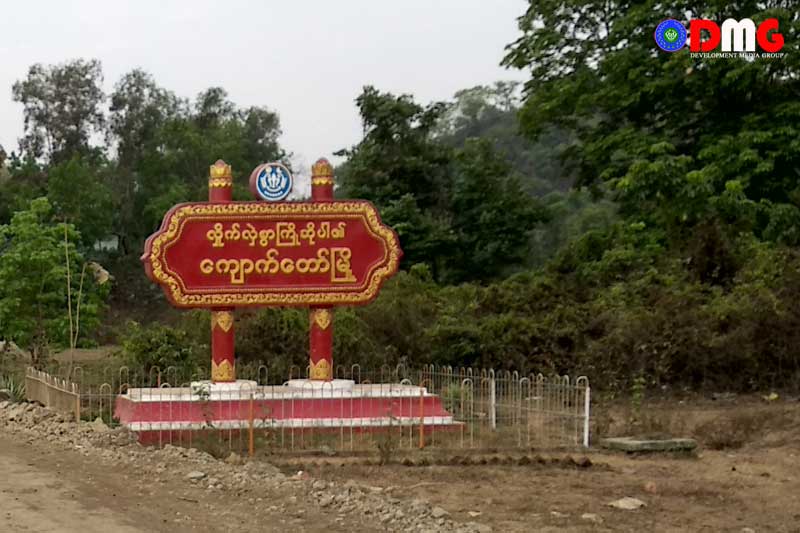 Hnin Nwe | DMG
28 September, Sittwe
A resident of Kyaukgusu village in Arakan State's Kyauktaw Township was taken from his home and detained by security personnel on September 27, family members said. 
Troops entered Kyaukgusu village on Sunday, arresting Ko Maung Pein Aung, 36, and Ko Sein Tun Win, 35, and interrogating the two men at the local monastery, residents said.
The security forces eventually released the latter man but held Ko Maung Pein Aung, an abbot of the village monastery told DMG.  
"They arrested two residents and interrogated them before the village elders who were summoned to the monastery. They released one of the two detainees and took the other along with them. I heard that the detainee is being held in military custody in downtown Kyauktaw," the abbot said.
About a half hour after Ko Maung Pein Aung's arrest, soldiers raided his home and arrested his wife after allegedly finding an explosive device in a rice storage facility. 
"I was at the market when my husband was taken by security members," said Ma May Htwee Chay, the wife of the detainee. "As soon as I got to my house, they [security personnel] came back to my house and told me to check the rice barn. They asked me to go inside the rice granary first but I declined to do so. One of the security members entered the barn and said he found a mine. They forced me to hold the mine and took pictures of me. I was then taken to a monastery but released later."  
The detainee earns a living by farming and has no ties to any armed organisations, she added. 
"My husband is not affiliated with any organisation. I guarantee that he is an honest man," she said.
As scrutiny grows over continued detentions of a similar nature in Arakan State, the Tatmadaw has denied making arbitrary arrests. 
Regarding the detention of Ko Maung Pein Aung, the Tatmadaw True News Information Team had not released any announcement as of Monday evening.
A 40-year-old man identified as U Sein Thar Aung was shot and killed when security forces entered Kyaukgusu village and opened fire on villagers returning from their farmlands on August 31, residents said. Ko Maung Pein Aung is the younger brother of the man shot dead, according to family members of the victim.
According to data compiled by DMG, the number of civilians arrested by the Tatmadaw on suspicion of having links to the Arakan Army from July to September 2020 had risen by at least 40.