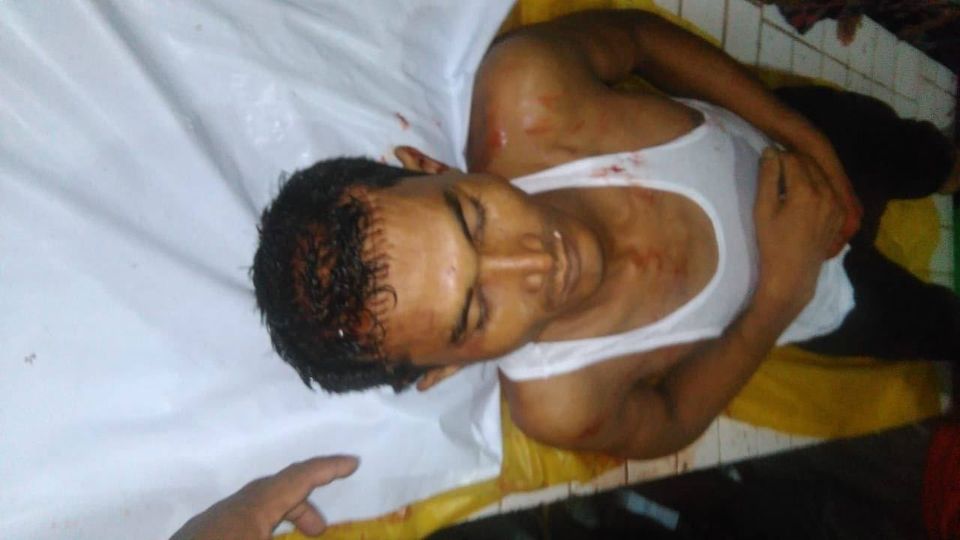 Myo Thiri Kyaw |DMG
29 September, Mrauk-U 
A motorbike driver from Arakan State's Mrauk-U Township who died this week in Tatmadaw custody has been accused by that same military of snatching a soldier's gun and fatally shooting himself. 
According to a September 29 press release from the Tatmadaw True News Information Team, U Aye Kyaw was detained and interrogated on September 27 after his mobile phone was found to contain information linking him to the Arakan Army. 
The man was reportedly arrested by security personnel from the military's Light Infantry Battalion No. 377 while transporting an 80-year-old woman to Nahtin (Khamee) village to undergo medical treatment on Sunday morning.   
The Tatmadaw True News Information Team's statement said U Aye Kyaw killed himself after grabbing a pistol from a member of the security forces who was trying to feed him breakfast on the morning of September 28. 
But the military's official version of events is being met with disbelief by members of the deceased man's family. 
"On the day of his arrest, we went to the battalion, where we were told that he had not been arrested. Yesterday, his body was sent with injuries," said U Maung Nu, U Aye Kyaw's father-in-law. "The military said that the victim committed suicide. No one takes their own life. We saw many injuries to his head." 
According to the military's statement, U Aye Kyaw was a sergeant in the Arakan Army. The military accused U Aye Kyaw of masterminding the abduction of a soldier from Mrauk-U military station in December 2019, and two youths in July of this year. 
DMG did not contact the Arakan Army for comment as the government has declared the ethnic armed group to be a terrorist organisation, making communications with its members legally jeopardous. 
On September 29, the Arakan National Party (ANP) said U Aye Kyaw was arrested by the Tatmadaw and his body was later taken to Mrauk-U Hospital bearing signs of torture. 
The ANP demanded that any crime committed by Light Infantry Battalion No. 377 in Mrauk-U be swiftly prosecuted under existing law. 
As a three-wheeled motorcycle taxi driver, U Aye Kyaw was described as his family's breadwinner. He is survived by his wife, a 6-year-old daughter and a 5-month-old baby, and family members will likely face livelihood hardships following his death, U Maung Nu said. 
Several people have died in military custody since the beginning of hostilities between the Tatmadaw and the Arakan Army in Arakan State in late 2018. Others are still missing with little to no information known as to their whereabouts or status since being detained.