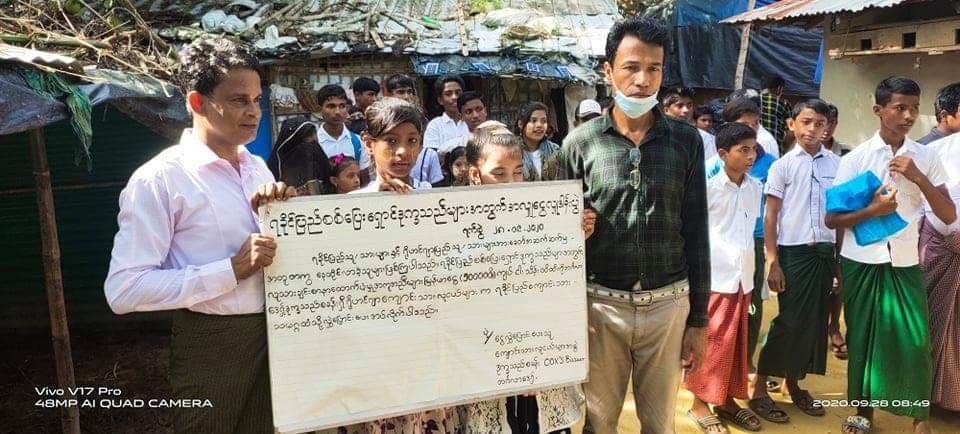 Aung Htein | DMG
30 September, Sittwe 
Muslim students sheltering at a refugee camp in Bangladesh have donated K500,000 to internally displaced people (IDPs) in Arakan State. 
"Previously, we too used to sleep and eat by the side of the road," said Karmal, a Muslim student. "At that time, we were not discriminated against. Some donated to us from a human point of view, regardless of religion. Some people became IDPs due to armed clashes in Arakan State. This is the reason why we donated cash to the IDPs in Arakan State." 
The cash donation was transferred to the Arakan Students' Union and the money will be spent to buy food supplies such as rice, cooking oil, salt and chili for IDPs, according to the Muslim students. 
The donations will be used to provide food and healthcare services for IDPs in Arakan State, said Ko Kyaw Naing Htay, information in-charge for the Arakan Students' Union. 
"We are happy with the cash contribution at a time when all people, regardless of religion or race, are in trouble in Arakan State. We thank the Muslim students in Bangladesh for the donation," he added. 
A group of Muslim students in Sittwe donated K300,000 in humanitarian assistance to IDPs in Arakan State on July 22.