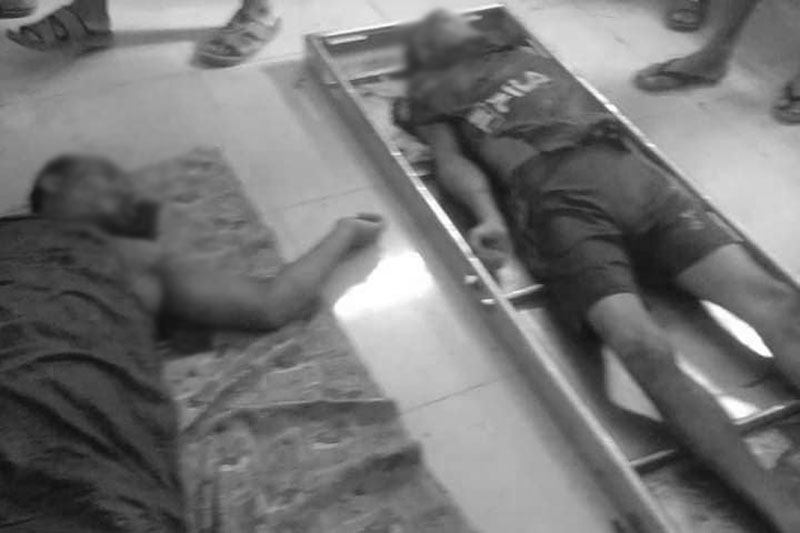 Hnin Nwe | DMG
6 October 2020, Sittwe 
Three Muslim men were shot dead near U Soe Tint Bridge in Minbya Township, Arakan State, on October 5, according to local residents, who said Tatmadaw troops also arrested three people from U Soe Tint Ward. 
The three fatalities were identified as U Nu Mar Mauk, 40, U Naru Slim, 50, and U Ma Dolla, 45, from Letma (Muslim) village in Minbya Township. 
Ko Rakhine Gyi of Minbya's U Soe Tint Ward told DMG that the three men were in a motorboat near U Soe Tint Ward at about 10:30 p.m. on October 5 when Tatmadaw soldiers and police personnel shot at them. 
"The three Muslims were travelling in a boat in the creek when the security personnel ordered them to stop. Because they did not stop the boat, they were shot and died on the spot. Much blood was left in the boat. The bodies are being kept in the mortuary," said Ko Rakhine Gyi. 
Locals said three residents of U Soe Tint Ward also encountered Tatmadaw soldiers when they went out to hunt frogs, and were arrested. 
The three detainees have been identified as Ko Maung Gyi, 29, U Maung Maung Oo, 41, and Ko Kyaw Min Soe, 25.  
"The three arrested people sell frogs in the market every morning. They just went out to find frogs and met with Tatmadaw troops and were arrested. ... When we went and looked at the boat, there were spears used for hunting frogs," he added. 
An Arakan State Hluttaw representative for Minbya Township, U Hla Thein Aung, said it was true that three Muslims were shot dead on Monday. But he said he was not aware of the reported arrest of three other people. 
"I heard three Muslims were shot near the No. 2 Bridge in U Soe Tint Ward. I have not heard about the other three [being arrested]. It is difficult to get information as the area has been under a nighttime curfew," said U Hla Thein Aung.  
A curfew has been imposed in Minbya since April 2019 due to fighting between the Tatmadaw and the Arakan Army.   
An individual from the Minbya Myoma police station said two boats in the creek were ordered to stop while Tatmadaw and police personnel were on patrol. 
The person, who did not want to be identified, told DMG that one boat stopped but the other one did not, prompting security personnel to fire upon the noncompliant watercraft. 
"The Tatmadaw is investigating the three detainees. We the police have no plans with regard to them. I think the Tatmadaw will act depending on the result of their inspection," he told DMG.  
The Tatmadaw True News Information Team said the mobile phones of the three detainees were being examined and that action would be taken against them in accordance with the law. 
Some residents of U Soe Tint Ward have already relocated because they are worried about being arrested as soldiers remain stationed in the ward.