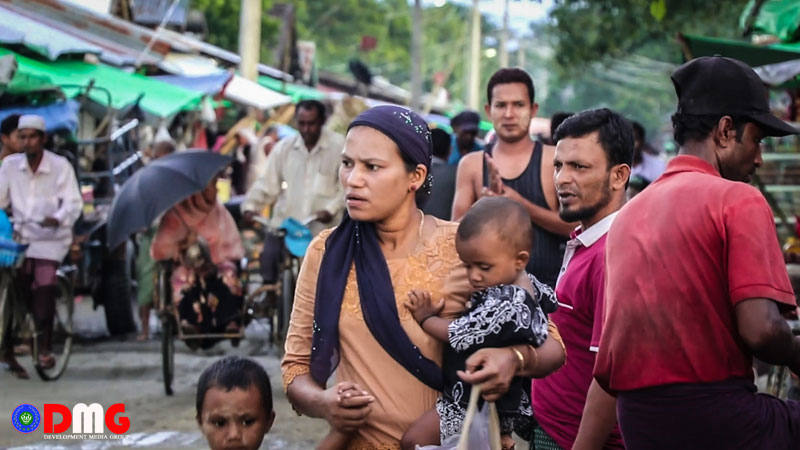 Khin Tharaphy Oo/DMG
6 October 2020, Sittwe
More than 400 Muslim contract-appointed teachers from government-run schools and IDP camp classrooms for Muslims in Sittwe, Arakan State, are facing financial hardship as they have gone months without receiving paychecks.
A total of 432 of these teachers, employed on an "appointed" basis and not considered official civil servants, have not been paid their salaries for three months, they said.
"None of the government-appointed [contractor] teachers have been paid. We have not been paid since June and are facing livelihood difficulties," said a Muslim junior assistant teacher who declined to be named.
Since many of these appointed teachers have been teaching since 2013, it is not convenient for them to do other work, the instructor said. 
"We are displaced people taking shelter at IDP camps. We work as teachers so it is not convenient for us to do other jobs," another primary assistant teacher confirmed.
"No instructions have been given yet from the local government to pay salary to the Muslim [appointed] teachers as schools have been closed temporarily amid the coronavirus pandemic," said U Aye Than, the Sittwe Township education officer. 
"They [the affected teachers] will be paid when school opens because they are appointed ... I don't think they will be paid because the schools are yet to open. No instructions have been given yet as to whether Muslim appointed teachers will be paid or not," he added. 
The teachers in question are considered "appointed" to teach children at 22 government schools in some Muslim villages such as Bumay, Thetkaypyin and Thinganet, and 19 temporary schools at IDP camps for Muslims in Sittwe Township.