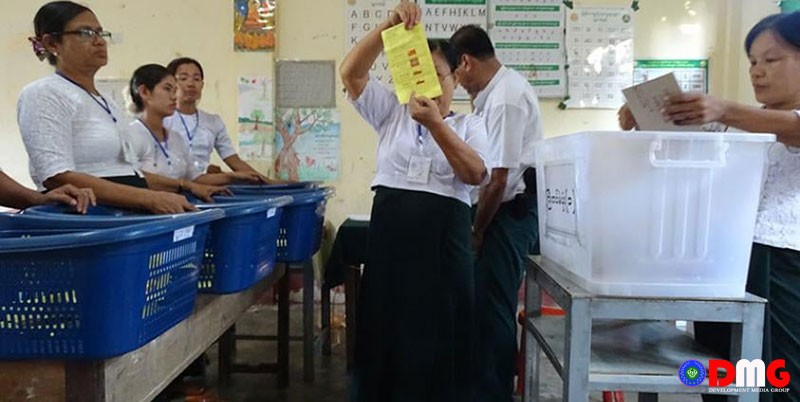 Min Tun | DMG
8 October, Sittwe 
A total of 124 more polling stations are planned to be set up in Arakan State for the upcoming general election as a social distancing measure in the COVID-19 era, according to the state election subcommission. 
Pre-coronavirus calculations had assigned 300 to 3,000 voters per polling station, but the additional 124 locations are intended to reduce those numbers to about one-third the previous polling place maximum, said U Thurein Htut, secretary of the Arakan State election subcommission. 
"Around 300 to 1,000 people would be able to cast their ballots at a polling station. If there are more than a thousand people, another polling station must be opened," he explained.
U Maung Thar Sein, chairman of the Sittwe town elders association, said he would cast a ballot if polling stations are opened with due diligence amid the ongoing pandemic. 
"I will go to the polling station to cast my vote if it is safe and systematic for the voters. But if polling stations are not safe, I will not vote," he said. 
Previously, 2,595 polling stations were planned for Arakan State, with the additional 124 locations bringing the total to 2,719. There are more than 1,647,000 eligible voters in Arakan State, according to the state election subcommission.  
It remains unclear whether all Arakan State constituencies will be able to vote this year, with ongoing conflict in the region raising doubts about elections taking place across all 17 townships in the state.  
The general election is just one month away, slated to be held on November 8.