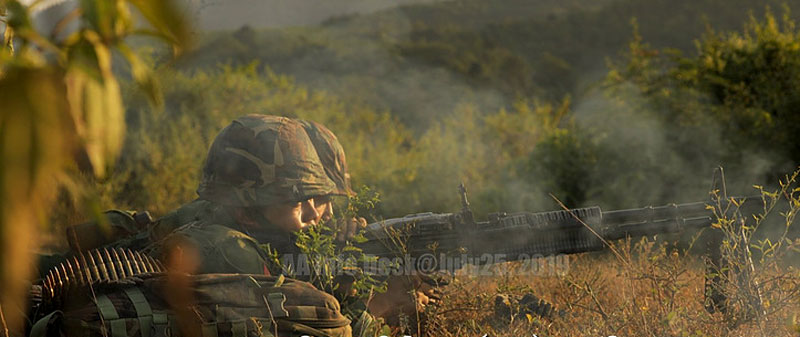 Min Tun | DMG
15 October 2020, Sittwe

The 10 ethnic armed group signatories to the Nationwide Ceasefire Agreement (NCA) have urged the warring parties in Arakan State to solve their problems through political means to reduce armed conflict in Myanmar's west.

The call came as part of a statement from the 10 signatories marking the fifth anniversary of the signing of the NCA on October 15.

A leader of one ethnic armed group signatory, the Pa-O National Liberation Army's Col Khun Okkar, said establishing peace requires first ceasing hostilities.

"Then, discussions can start," he added. "It's only when the discussions can start that we can get peace. If we go on shooting and not discussing, it is impossible to get peace."

The NCA signatories' statement said that through bilateral discussions between the military and Arakan Army, solutions will materialise to alleviate the twin crises of armed conflict and the COVID-19 pandemic facing the people of Arakan State.

Col. Khun Okka said in order to reduce conflict, it is helpful if the government and the Tatmadaw are on the same page.

"Whether the Tatmadaw and the government discuss the COVID-19 crisis or peace or ceasefire, it will be very good if the policy agreed is identical," he said. "The government policy will be implemented by the Tatmadaw. The government lays down policies for Tatmadaw area clearance operations, things like that. If they negotiate mutually, then the conflicts will be reduced and dialogues will recommence."

The signatories' statement also urged the government and the NCA non-signatories to continue to hold political dialogues.

Among the 10 NCA signatories, eight signed the NCA on October 15, 2015. Two more joined the accord on February 13, 2018.

The Arakan Army and other major ethnic armed groups are not signatory to the NCA.