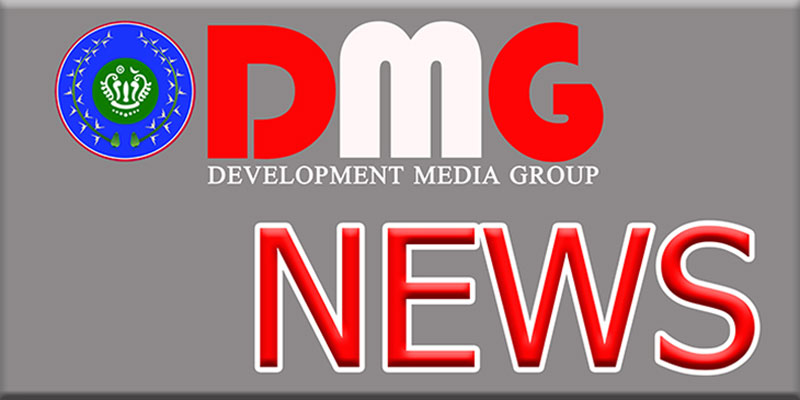 Myo Thiri Kyaw | DMG
19 October 2020, Sittwe
The Tatmadaw arrested two men from Chin State's Paletwa town on October 18, according to residents. 
The detainees have been identified as U Kyaw Min Aung, 32, and U Htay Lwin, 33, from Paletwa's Paloketaung ward. They were arrested at about 5 p.m. on Sunday on their way from Yaytinkhun village to Paletwa carrying commodities, Paletwa resident U Aung Aung said. 
"They went to Yaytinkhun village to carry goods as their lives are difficult. They were detained by the Tatmadaw on the way. They are being kept at the police station," he said.
U Kyaw Min Aung's wife said the two men had been taking odd jobs to support their families. She said they were transferred to the Paletwa police station, but are not being given the chance to meet with their families. 
"I went to send food to the police station this morning. However, I couldn't meet with my husband," Daw Mya Yi Than said on Monday. "The policemen said I couldn't meet with him. I am worried that something might happen to him. Because he is innocent, I want him to be released immediately." 
The Tatmadaw confiscated liquor worth K3 million, she said.
Normally, a permit letter from Light Infantry Battalion No. 289 must be obtained before traveling the way that the two men did. Because they had financial difficulties in getting the permit letter, they had gone without it, said Daw Mya Yi Than. 
Police Captain Win Lwin, the station officer of the Paletwa Township police station, said the detainees were held at the station temporarily, adding that some soldiers had come and taken the two men away. 
"The detainees were carrying concentrated liquor. As they were found on the way, that was why they were arrested. So far, there is no case filed against them," he said. 
The Tatmadaw detained four men transporting foodstuffs in Paletwa on October 13, but they were released the next day. 
Similarly, the military arrested 41 carriers of general goods — 28 men and 13 women — on their way to Kyauktaw Township last month, releasing them after a full day's investigation.
Lives and livelihoods are difficult in Paletwa Township, where conflict between the Tatmadaw and the Arakan Army, along with the ongoing COVID-19 pandemic, have made everyday movements between towns and villages difficult. Those venturing out risk likely detention if caught without the necessary travel permissions.