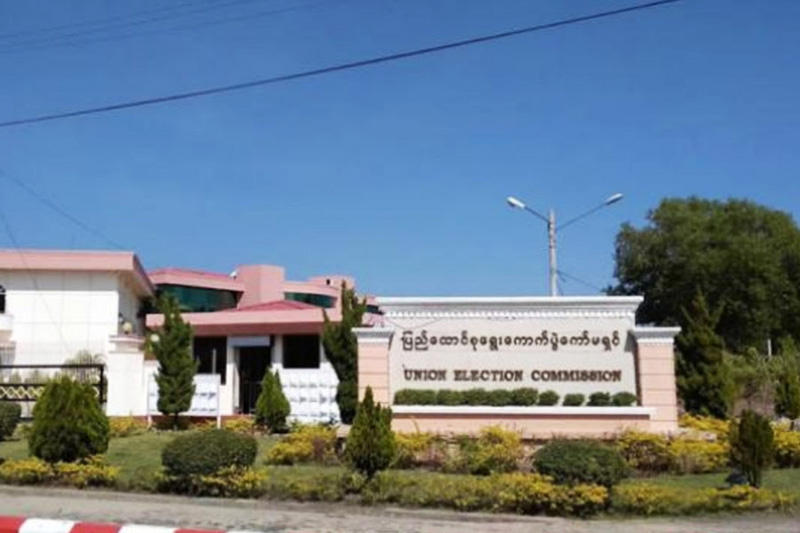 Min Tun | DMG
19 October 2020, Sittwe 
Five allied ethnic political parties have decried the Union Election Commission's recent announcement on constituencies where voting will not take place for the upcoming general election. 
The Kachin State People's Party, Kayah State Democratic Party, Karen National Democratic Party, Chin National League for Democracy and Mon Unity Party issued a joint statement on October 18, calling the decision unfair and questioning the basis for some cancelled constituencies.
 "Instead of cancelling the election in the places that are really risky and where fighting is actually happening, there are some places where nothing has happened but the election is not happening," said U Thae Rae, secretary of the Kayah State Democratic Party.  
"Another point is there will be elections in some areas where fighting is going on. So, it seems like the areas where ethnic people are strong and likely to win have been chosen for cancelling elections," he added. "There are suspicions over whether the government is trying to reduce ethnic parties' power. That is why we have to oppose the announcement of the UEC." 
On October 16, the Union Election Commission (UEC) announced a list of townships across the nation that would not hold elections this year, with that roster including nine Arakan State townships in full and some townships where there has been no reported fighting in recent times.
 The political parties' joint statement said the UEC decision was not fair for ethnic minority voters in the affected constituencies because it was announced just over three weeks from Election Day on November 8, and well more than halfway through the election's official campaign period. 
The statement further stated that the UEC's transparency, impartiality, fairness and reputation were deserving of scrutiny in the aftermath of its cancellations, which will reportedly disenfranchise more than 1.2 million voters in Arakan State alone. 
"We think the UEC's announcement of the constituencies [not holding elections] was something that should not have been done," U Thae Rae said. "There are many townships under lockdown due to COVID-19 in Yangon. The idea of going ahead with the election as scheduled in those townships ... is also questionable."  
DMG was unsuccessful in its attempts to contact UEC officials for a response to the ethnic political parties' complaints. 
In addition to the entirety of nine Arakan State townships, parts of four other townships in the state also will not have the opportunity to vote. 
Though Arakan State is the most heavily affected, a total of 56 townships nationwide will be unable to vote either entirely or partially this year, according to the UEC's October 16 announcement, including parts of Shan, Kachin, Kayin and Mon states.