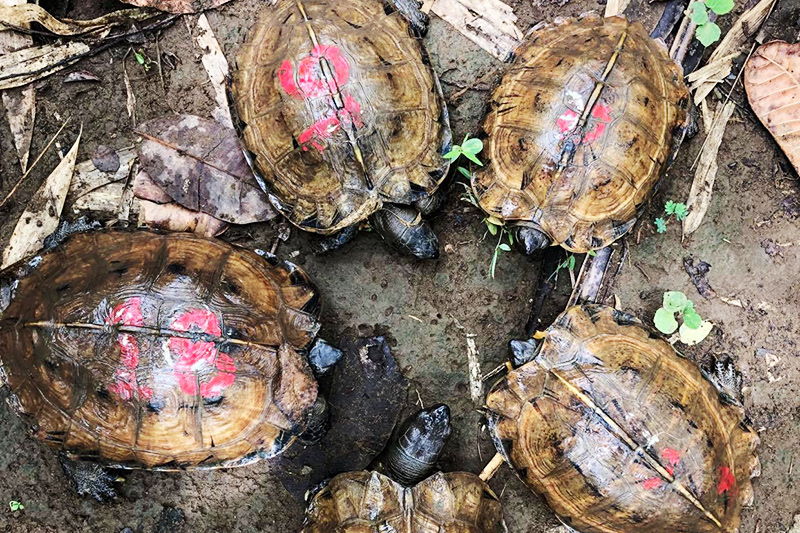 Thet Paing | DMG
27 October 2020, Sittwe 
The Arakan forest turtle is at risk of extinction within the next two decades unless proper conservation efforts are made, according to the Turtle Survival Alliance (TSA). 
Native to the Arakan Hills in western Myanmar, the Arakan forest turtle is a critically endangered species on the International Union for Conservation of Nature's "red list" of threatened animals.  
"Because it is a species found only in Arakan State, it is named the Arakan forest turtle. It can be considered a gem of Arakan State. There are few animals in Myanmar named after a township or an ethnic group. As Arakan State is their only home, there is a need to conserve them," said Daw Kalyar Platt, director of the TSA in Myanmar. 
The turtles typically make the bamboo forests at the feet of the Arakan Hills their home, and they are nocturnal creatures, she added. 
"They are very good at hiding. They only go out for food at night. And they rarely go far from their home. They usually live beneath dried leaves and between tree roots. In the rainy season, they usually travel 2 to 3 miles a month," she said.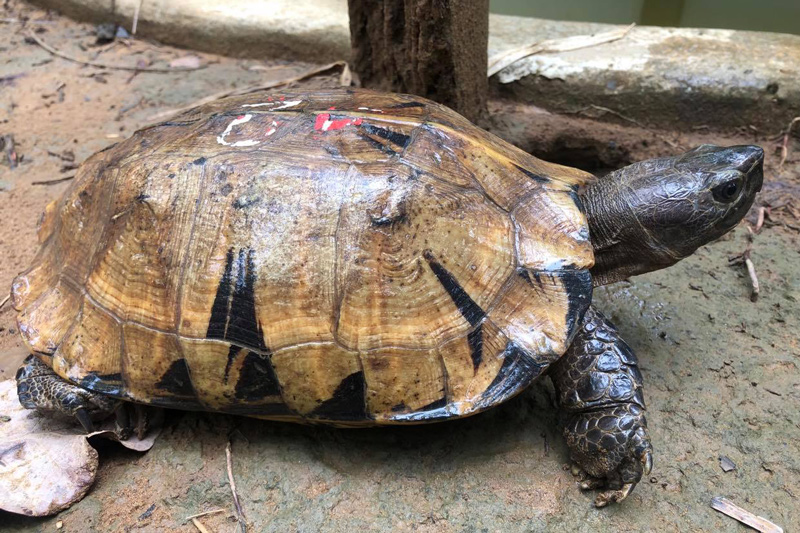 Arakan forest turtles are facing extinction due to poaching for consumption, smuggling to China and deforestation. 
A restaurant owner from Sittwe who declined to be named said he could not buy as many Arakan forest turtles as in the past, and that he paid between K3,000 and K5,000 for a turtle, depending on the size. 
"Normally, they are abundant in the early days of the rainy season. Previously, around four to five Arakan forest turtles were sold to me per week. But these days, there is only a small supply. And I haven't found them being sold on the market like they were before," he said. 
DMG was unable to contact the Arakan State Fisheries Department to ask what measures it is taking to protect the Arakan forest turtle. 
Myanmar is home to 26 land and freshwater turtle species, and has the fourth-most diverse turtle population in Asia after Indonesia, India and Vietnam, according to the TSA.