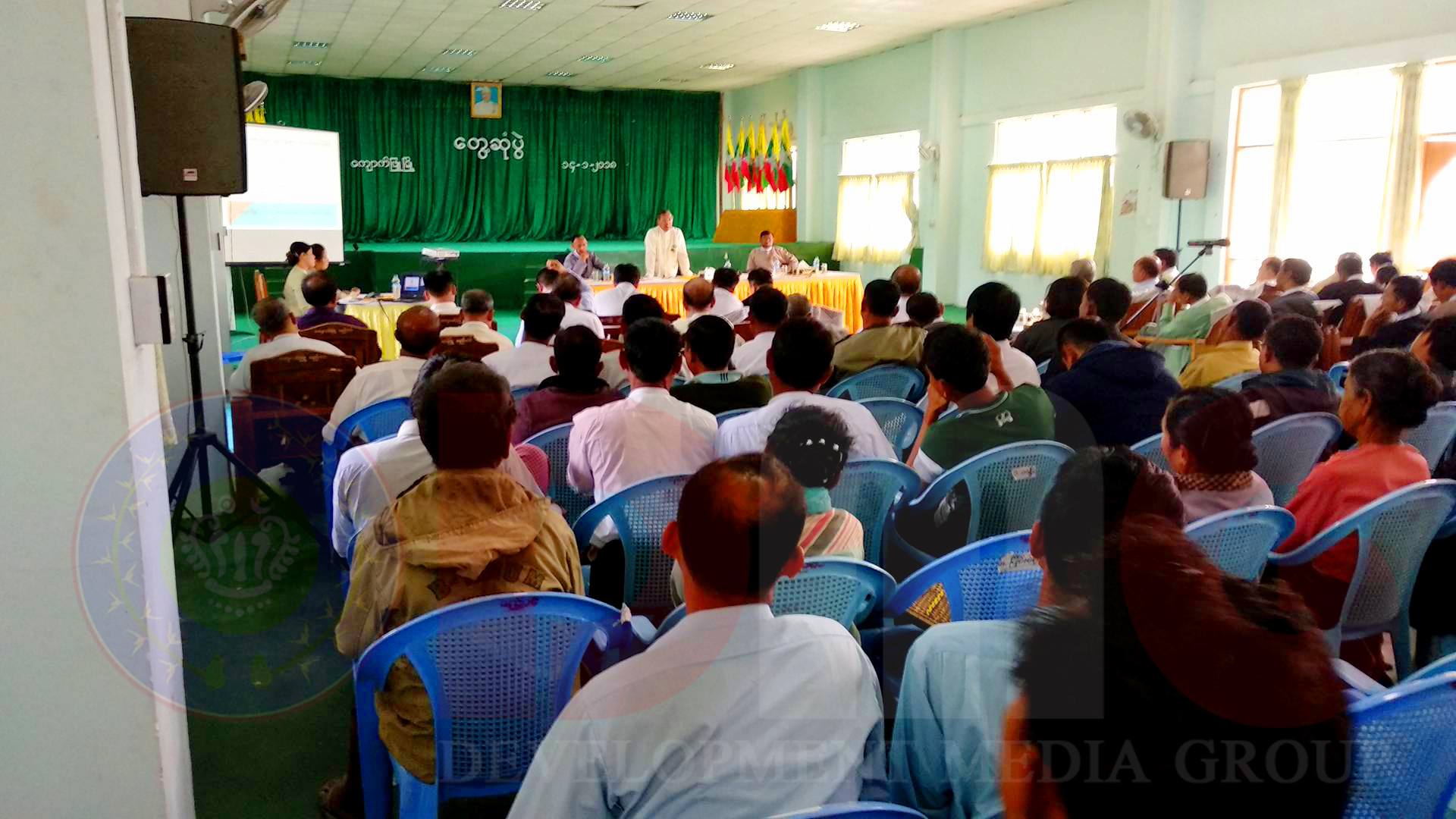 Public Meeting of the Kyauk Phyu SEZ stakeholders with locals on the 14th of January.
The chairman of Kyauk Phyu (Kyaukpyu) SEZ Management Committee has said that job opportunities in Kyauk Phyu Special Economic Zone (SEZ) would be listed for both ages under 18 and ages over 18.
"Just as Kyauk Phyu Special Economic Zone commences, employment opportunities will arise. In order to provide these opportunities to the families who lost their land, we will list employment opportunities in two categories, both under 18 and above 18, to enable families to recover their losses. Then, we will have elected to provide job opportunities to those above 18 and free education to those under 18," he said.
U Tun Kyi, the chairman of Kyauk Phyu Rural Development Association, has said in an interview with the DMG, that 70% of benefits should go to the Myanmar Government if the Kyauk Phyu Special Economic Zone was implemented.
A Press Conference with regards to the Kyauk Phyu Special Economic Zone was held at the Sitetway Royal Hotel in Sitetway on the 13th of January, and a public meeting with locals was also conducted in Kyauk Phyu on the 14th.
China's CITIC consortium that invested most of the shares in the Kyauk Phyu Special Economic Zone and 50 other local companies, including MKSHC consortium, will carry out the project.