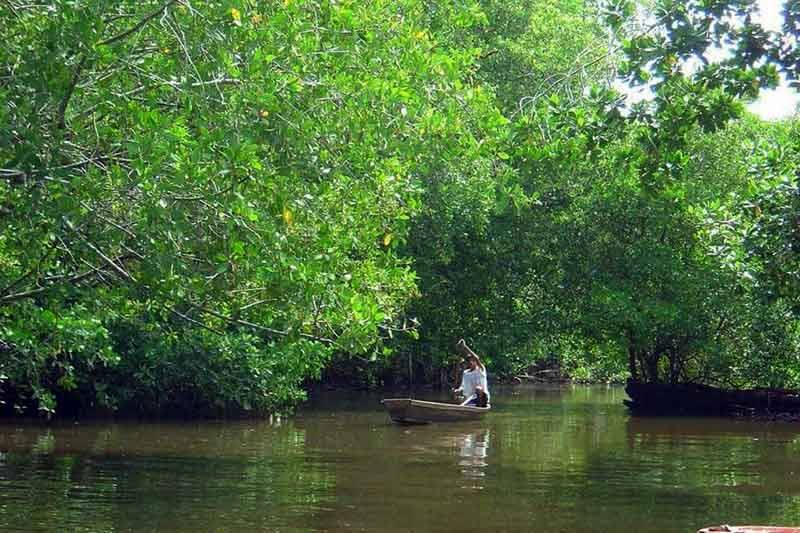 Thet Paing | DMG
5 November 2020, Sittwe

Mangrove reforestation efforts continue in Arakan State thanks to a US$5.5 million fund provided by the government of Denmark, according to an official from the Forest Department.

The five-year project aims to protect and enhance coastal Arakan State's mangroves, which are facing depletion.

Administrative staff officer Dr. Toe Toe Aung of the Mangrove Conservation Unit under the Forest Department said reforestation of mangroves in Arakan State and Dawei District's coastal areas began in 2018 and will be completed in 2023.

"Our focus will be Sittwe and Kyaukphyu districts in Arakan State. The Danish government has given $5.5 million. The assistance also includes replanting of mangroves in Tanintharyi Region. We are collaborating with the Forest Department," Dr. Toe Toe Aung said.

Director U Chit Hlaing Win of the Kyaukphyu District Forest Department said the mangrove project included replanting of trees and restoration of forests owned by local people, as well as socioeconomic development initiatives, with population pressures being a leading cause of mangrove depletion.

"Immediate benefits upon completion of the project will be the increase in mangrove areas, the increase in forest areas owned by local people and development measures of villagers will have been implemented. Their socioeconomic situations will improve more than before," he said.

"Moreover, local people's firewood requirements will be fulfilled from the mangrove forests. Fish and prawns will be abundant as the mangroves are their breeding grounds," he added.

Expansion of prawn farms and over-harvesting of mangrove forests for firewood are the main reasons for depletion of mangrove forests in Arakan State, said Ko Moe Kyaw, vice chairman of Sein-Pyar, a nature conservation group in Sittwe.

"To protect against depletion, we have to do two things: 'replanting' and 'protecting' the already existing forests. Some people and organisations have been trying," he said.

Nationwide, there are an estimated 502,911 hectares of mangrove forests in the country's coastal areas.

Arakan State constitutes 17%, Ayeyarwady Region has 46% and Tanintharyi Region accounts for 37% of mangrove forests.

Myanmar is ranked seventh globally in terms of mangrove forest cover, and third in Southeast Asia. Myanmar possesses about 4% of the planet's mangrove forests, conservationists say.