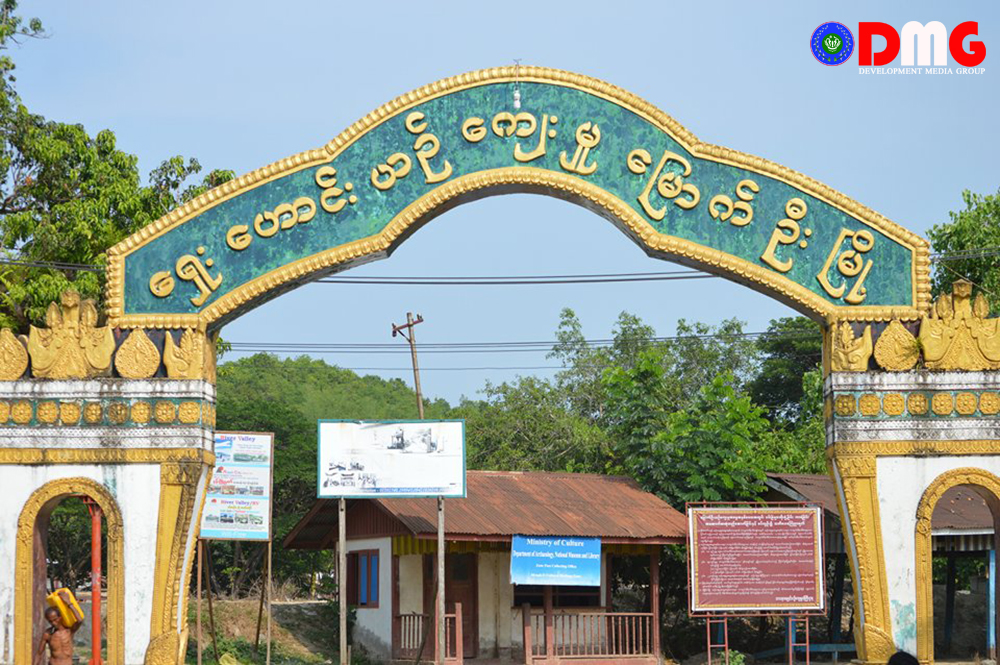 Hnin Nwe | DMG 
10 November 2020, Mrauk-U
Security personnel last week arrested a woman sheltering at the Myo U Gaung IDP camp in Mrauk-U Township, Arakan State, with the Tatmadaw True News Information Team alleging in a November 10 statement that she was a fugitive with ties to the Arakan Army (AA). 
According to the statement, security forces arrested Ma Hla Tin Nu for her alleged involvement in an AA attack on a police station near Mrauk-U town in April 2019 while they were conducting inspections at the IDP camp on November 6. Originally from Lekka village in Mrauk-U Township, Ma Hla Tin Nu is alleged to be a wanted individual designated as fugitive No. (27/2019) in case 50-D/S/54.  
Ma Aye Hmon Chay, the daughter of the accused, said her mother has only been living in the Myo U Gaung IDP camp for two days and has no links to the Arakan Army. 
"She had been renting a house in Mrauk-U since all the villagers fled and feeds her elderly parents," Ma Aye Hmon Chay told DMG. "She came here because it was not convenient to rent a house. She looks after us. ... We are worried about her safety because she was arrested without any guilt. We rely on her." 
A combined squad of military personnel and policemen arrived at the IDP camp to check household registration cards on the morning of November 6. Shortly after leaving the camp, police and soldiers returned and arrested Ma Hla Tin Nu, family members said. 
She is currently being detained at the Mrauk-U Myoma police station and a case has been filed against her, said U Kyaw Nyunt, the Lekka village administrator. 
"She was remanded yesterday. I, together with the Kyet Zay ward administrator, went to the police station. I was left outside the police station. The ward administrator was allowed to enter the police station and meet with the detainee," he added. 
The woman will be transferred to Sittwe court authorities and will be dealt with in accordance with procedure, the military's public relations outfit said in Tuesday's statement. 
At least seven women — three from Kyaukphyu Township, and one each from Taungup, Ponnagyun, Kyauktaw and Mrauk-U townships — have been arrested on suspicion of having ties to the Arakan Army amid the ongoing conflict between the Tatmadaw and the ethnic armed group in Arakan State. 
The Arakan Army attacked a police base near Mrauk-U and a temporary military outpost near the Laymyo River in April 2019. In a statement at the time, the Office of the Commander-in-Chief said some police officers and family members were killed, and several others were injured in the attacks.