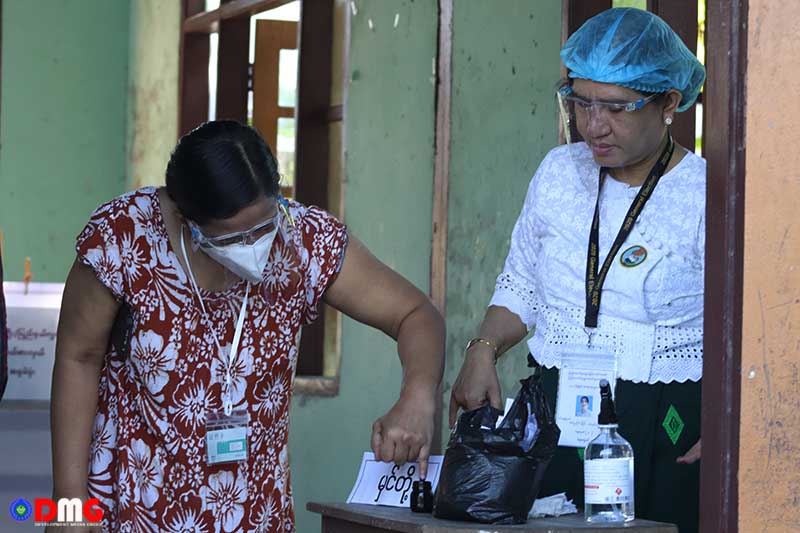 Min Tun | DMG
11 November 2020, Sittwe

Myanmar's Union Election Commission (UEC) has reminded candidates who contested the 2020 general election to submit their election expenditures within 30 days of their respective state/region election subcommission's announcement of their race's winner.

"If they and their representatives fail to submit their election expenditures, they will be declared disqualified under section 84 of the respective Election By-law," the UEC said in a November 10 notification.

"This has to be done by all candidates. They have to send the list whether the candidate has won or lost. There are no excuses. Within one month. There is not a problem as it has to be done according to law," said U Aung Mra Kyaw of the Arakan National Party (ANP), who won a seat in the Pyithu Hluttaw representing Sittwe Township.

Under the country's campaign finance rules, a candidate's election expenditures may not exceed K10 million ($7,715) over the entirety of the designated 60-day campaign period.

"I will submit the expenses list as I will continue to do politics. I will do that within the UEC's stipulated time frame," said U Naing Soe, who contested as an independent candidate for a seat in the Arakan State Hluttaw representing Sittwe Township.

As of Wednesday evening, the ANP had won more than half of all constituencies up for a vote in Arakan State this year, winning 15 of the 28 seats up for grabs. The breakdown of the ANP seats, by legislative chamber, is four wins in both the Upper and Lower houses of the Union Parliament, and seven Arakan State Hluttaw seats.