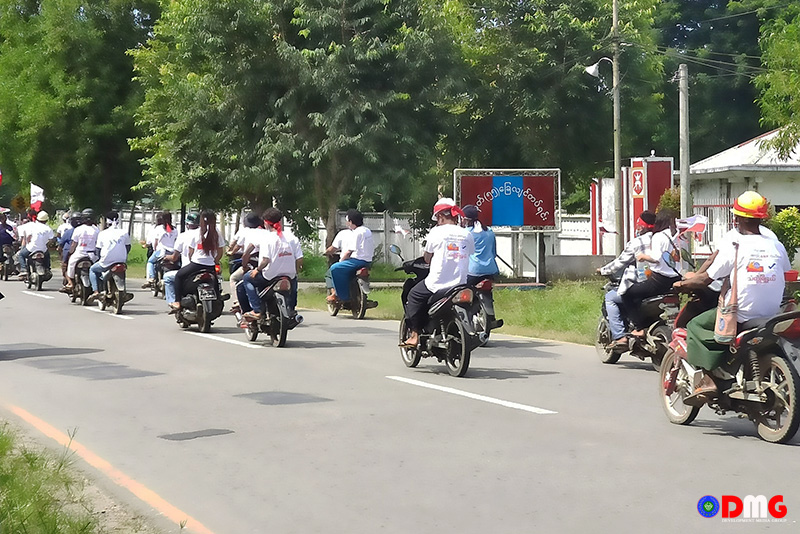 Myo Myint Zaw | DMG
14 November 2020, Thandwe 
The Arakan National Party (ANP) has been laying the groundwork to form a chapter of its Youth Wing in Arakan State's Thandwe Township, according to the party, as it seeks to make electoral inroads in a stronghold of the ruling National League for Democracy (NLD). 
"Thandwe is an area where the ANP is weak. So, it has been losing in every election. On the other hand, it was the weakness of the old people. So, we are trying to give the young people a chance to lead," said the ANP's Thandwe Township chairman, U Myint Oo. 
"Old people undertook [elections] two times in the past. Once in 2015 and this time in 2020. It is the young people who can do so actively. So, we will change our form. Young people are quite unhappy with the loss in the election," he added. 
The ANP's Youth Wing was formed last year, but the party wasn't initially able to organise a Thandwe chapter for a number of reasons, according to Ko Zaw Hmaing, a central committee member of the Arakan National Party (Youth Wing). 
"With COVID-19, we could not form the Youth Wing. Now, we are just at the stage of informing the young people," he said. 
A weak corps of young party leaders had a significant impact on the ANP's electoral showing this year, said U Tin Nyo, an ANP candidate who contested but lost the race for the Amyotha Hluttaw's Arakan State Constituency No.11, which covers Thandwe and Gwa townships. 
The NLD won every constituency in Thandwe Township in both the 2015 and 2020 general elections, amounting to eight races over two election cycles for seats in the Upper and Lower houses (Amyotha and Pyithu hluttaws) of the Union Parliament, and the Arakan State legislature.