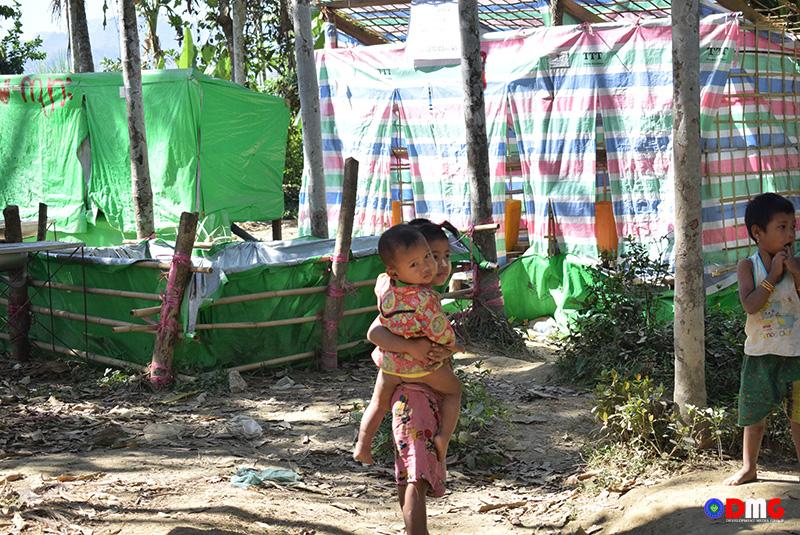 Aung Htein | DMG
24 November 2020, Sittwe

Thirteen children died and 56 were severely injured in Myanmar due to landmines and other remnants of war (UXO) in the nine months from January to September 2020, according to the United Nations Children's Fund (UNICEF).

In a November 23 statement, the UN agency noted: "Children represent 35 percent of casualties from landmine and UXO explosions countrywide and Rakhine [Arakan] State has the highest rate of child casualties with 47 percent of the total."
Forty-three kids had died and 103 were injured "as a direct result of the conflict in Myanmar" from January to June 2020, the UNICEF statement said.
Arakan State has been a conflict hotspot over the past two years, primarily involving the military (Tatmadaw) and the Arakan Army.
"UNICEF urges all parties to the conflict to stop laying mines and to clear existing mines and unexploded ordinance to ensure the safety of children caught up in conflict, and to uphold their right to protection," the agency said.
The chairman of the Rakhine Ethnics Congress, U Shwe Baw Sein, said international donors, as global funds, might afford to direct a certain portion of their financing to the clearance of landmines and explosive war remnants.
"However, it could be possible if the government side accepts willingly. If the Myanmar government thinks these matters need to be done for the protection of people's lives, this is possible," he said.
The Pyithu Hluttaw representative from Rathedaung Township, Daw Khin Saw Wai, said domestic NGOs should educate local people about the dangers of landmines and war remnants in conflict zones.
"NGOs are required to give educational messages in the fighting zones. The adults and elderly people in those areas need to know about the explosive war remnant weapons such as landmines so that they can tell the children not to touch those things and protect against these lethal weapons," she said.
The Rakhine Ethnics Congress is currently providing education on the dangers of landmines in Arakan State's Ponnagyun, Rathedaung, Mrauk-U and Buthidaung townships.
"Kids are playful by nature. They don't know the dangers. Even the adults are not aware these things are made of explosives and bring them to their homes and there are instances of explosions at homes," said REC chairman U Shwe Baw Sein.

"So, if we are to protect against these weapons, we need to take a lot of time and we need to do a lot of public education," he added.