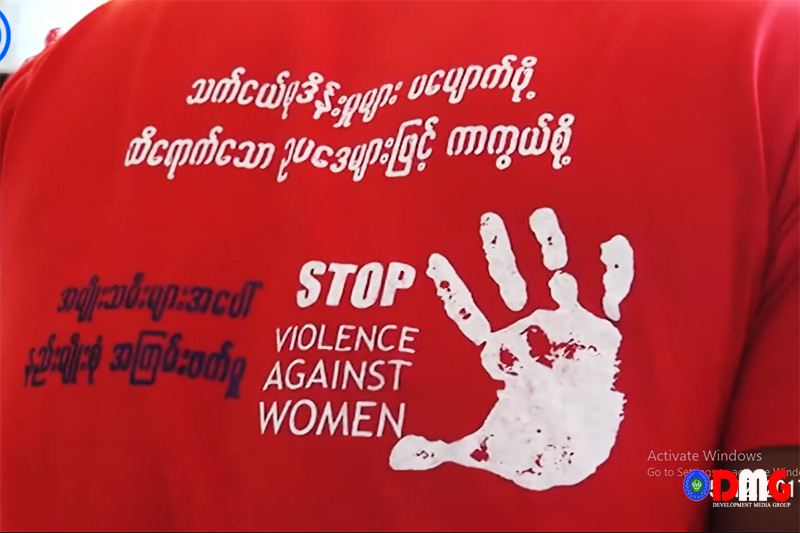 Aung Htein | DMG
26 November 2020, Sittwe

The United Nations has urged the Myanmar Parliament to pass comprehensive legislation to protect women and prevent violence against them.

The UN in Myanmar says the law, which exists in draft form, ought to be enacted as it not only would help prevent abuse of women and girls, but also would better hold perpetrators of violence accountable.

"I am confident that the elected Members of Parliament recognise the significance of this law and will take decisive action towards its timely adoption," said Ola Almgren, the UN Resident Coordinator and Humanitarian Coordinator for Myanmar, in a statement on November 25 marking International Day to End Violence Against Women.

It is necessary to enact a strong law that is considered from all angles in order to reduce violence against women, said Daw Hla Hla Yee, director of the Legal Clinic Myanmar (LCM).

"Everyone needs to understand women's human rights. Violence against women is a violation of human rights. Everyone needs to know that violence against women can lead to criminal penalties," she said.

Women's advocates and human rights activists say that if violence against women is not effectively addressed through specific legislation, women's participation in business and politics may be negatively impacted.

"Weaknesses were also found in some areas of investigation. In cases of domestic violence, those implementing the relevant law are seen as weak in giving priority to action," Daw Hla Hla Yee said.

According to data compiled by the LCM, from January to November of this year, a total of 5,076 cases of domestic, sexual and physical violence against women were reported across the country.

There were a total of 576 cases of sexual, psychological and physical violence against women in Arakan State, including 212 cases of domestic violence, according to the LCM.

The UN's Almgren said there were indications that the COVID-19 pandemic was adding to women's woes in this regard.

"There are worrying signs that cases of intimate partner violence have increased especially during times when stay-at-home orders are in place. Lockdown restrictions and working from home arrangements are designed to protect us from the pandemic, but they have unfortunately left many survivors trapped behind closed doors with their abusers," he said on Wednesday.