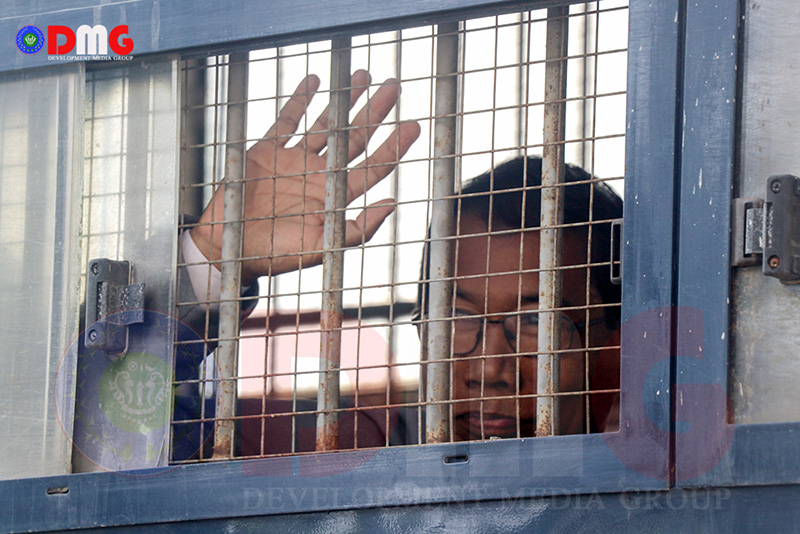 Min Tun | DMG
27 November 2020, Sittwe
The Arakan Front Party (AFP) says jailed politician Dr. Aye Maung should be released if the incumbent National League for Democracy (NLD) is to form a genuine national unity government with the objective of peace in Arakan State beyond 2020.
"We always believe that political prisoners like Dr. Aye Maung must be freed if a genuine national unity government aimed at internal peace is to be formed," said U Kyaw Zaw Oo, spokesperson for the AFP.
The AFP is among 48 ethnic political parties that the NLD has invited to cooperate as it looks ahead to forming a government for the next five years. Party representatives have subsequently hinted at the formation of a "national unity government", though the contours of that possibility remain only vaguely articulated. 
U Kyaw Zaw Oo said the NLD's letter of outreach had officially been received at the AFP office in Sittwe, but the party spokesperson said he could not provide any information about prospects for cooperation as the subject remains under discussion among party leaders.
The AFP's cofounder, Dr. Aye Maung was sentenced to 20 years in prison along with the writer Wai Hun Aung in March 2019 on charges of high treason and sedition after the two gave public remarks the year prior about the fall of the Arakanese Kingdom, which were deemed to have run afoul of the law.
"We believe they were sentenced on uncertain charges. It shouldn't be treason just by talking. If a politician like Dr. Aye Maung has been imprisoned, there is no future in politics for young people," said U Kyaw Zaw Oo.
Dr. Aye Maung and Wai Hun Aung are serving out their sentences at Insein Prison in Yangon. 
"The chances of their release are more likely as welcome gestures if there is political development and peace improves with momentum," said Dr. Myo Nyunt, a spokesperson for the NLD.
Dr. Aye Maung's wife, Daw Mya Mya Thet, also called for the release of the two men.
"They did not resort to arms. We see injustice by putting them in jail merely for holding talks," she said. "We want them to be released at this time as politicians being detained. Confinement for mentioning a point in history on the fall of the Arakan Kingdom should not be done."