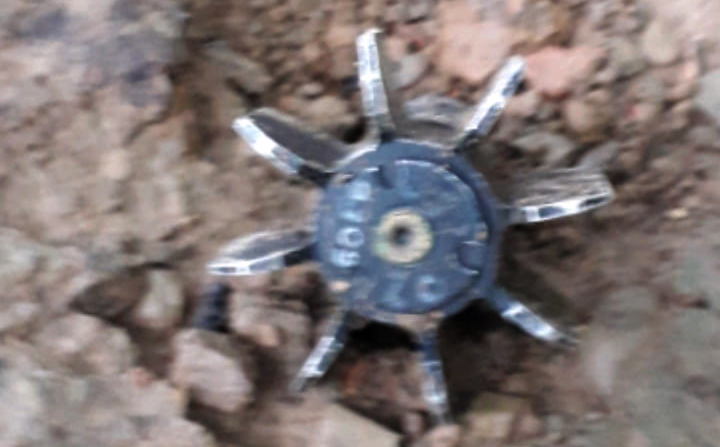 Zaung (Ponnagyun) | DMG
8 June, Ponnagyun
An unexploded artillery shell embedded in the ground in the monastery compound in Htaung Laung Pun village, Ponnagyun Township, made local villagers anxious about the potential danger of the ordinance detonating.

The shell is believed to have landed in the compound during a battle between the Tatmadaw and the Arakan Army (AA) on June 5 near the village, now no one will think of visiting the monastery, local residents said.

"Villagers are scared of going to the monastery. So, they requested the senior monk to stay in the village. Villagers are worried about the possible explosion of the shell," a villager said.

They want qualified authorities to remove it as soon as possible, villagers said.

In addition, a 27-year-old villager from Htaung Laung Pun village, identified as Ko Soe Min Than, went missing on the day that skirmishes occurred near their village, said Ko Tun Naing, a local resident of the village.

The battles broke out near Gananmae, Htaung Laung Pun and Paung Sate villages on June 5, one villager was killed and three others were injured from mortar fire, the victims were from Gananmae village.