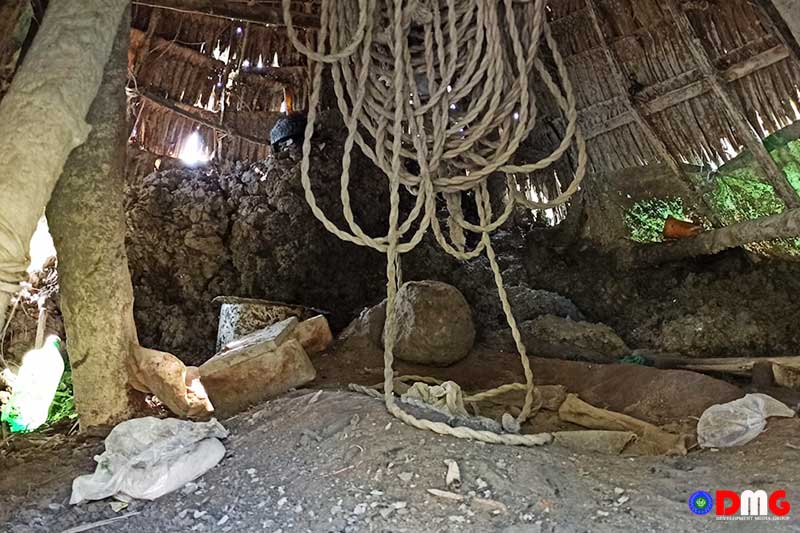 Aung Kaung Zaw | DMG
7 December 2020, Manaung

Where once it was said that hundreds of thousands of people were engaged in artisanal oil extraction in Manaung Township, Arakan State, these days far fewer amateur oilmen are involved in the trade.

The drop in numbers is being attributed to low oil production and unfavourable oil markets, said U Phoe Tin, a local who drills for oil by hand.

"In the past, almost everyone in Manaung Township worked in the oil-drilling industry. But there are many job opportunities and oil production is declining, so there are fewer people working in the oil industry," he said.

There are still more than 70 hand-powered oil wells in Manaung Township, all of which are old, according to operators.

U Thein Aung, a former oil miner, said market forces and a diversifying job market had led to a contraction of the local industry.

"The number of oil miners fell because oil prices dropped. As job opportunities increased, locals stopped doing oil drilling," he explained.

At present, crude oil is sold at a retail price of K4,000 per gallon, according to oil miners.

Crude oil is reportedly produced from hand-dug wells in and around the Manaung Township villages of Hinsanae, Doetan, Bel Inn, Kanhtauk, Yenantaung, Kyaukkwe and Byainetaung.

Arakan State's Kyaukphyu Township was also once home to a sizable small-scale oil industry, but its workforce has similarly dwindled as miners have moved on to other occupations.