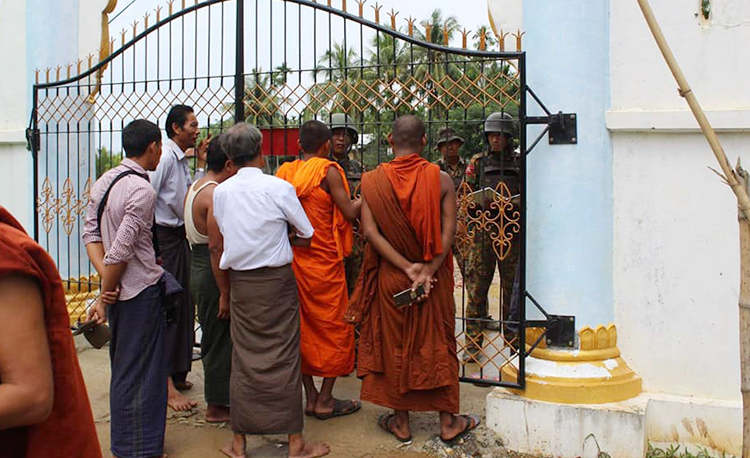 Khaing Roe La | DMG
10 June, Ponnagyun

About 800 refugees at a monastery in Pauk Taw Byin village in Ponnagyun Township are worrying about their safety after the Tatmadaw and police force arrived there to carry out inspections, according to the head of the refugee camp.

A Tatmadaw troop with about 50 personnel reached the village on the morning of 10 June with the intention of inspecting the camp under their superior's order, said U Arrekha, senior monk of the monastery and the head of the refugee camp.

"The Tatmadaw troop of over 50 soldiers and six policemen arrived at the monastery at about 9a.m and asked to inspect the camp. I told them they can do it but not if they wear their uniforms," the monk said.

The group did not enter the monastery however they are still positioned near the monastery on a hill in the village, said the monk said at about 5p.m. in the afternoon.

"Currently, they encircled the monastery. Some of them are deployed in the village," he said.

Most of refugees in the camp are women and children, he added.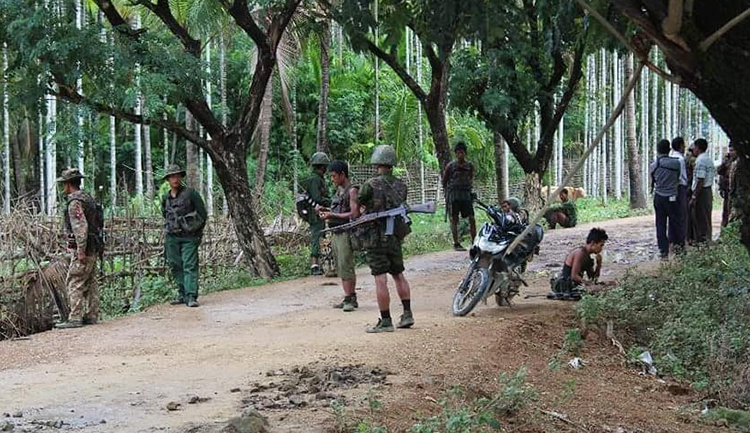 "We don't know what will happen at night. All of the refugees came here in fear. Now they are anxious again when they heard about inspections of the camp. We encourage them to remain calm," he said.

Some refugees in the monastery are worried that they may face the same fate as the seven villagers who died while being interned in Kyauktan village in Rathedaung Township.

The DMG phoned Colonel Win Zaw Oo from the Western Command regarding the case, but he was not available. And the DMG called Brig-Gen Zaw Min Tun from the Tatmadaw True News Information Team, but could not be reached for comment.