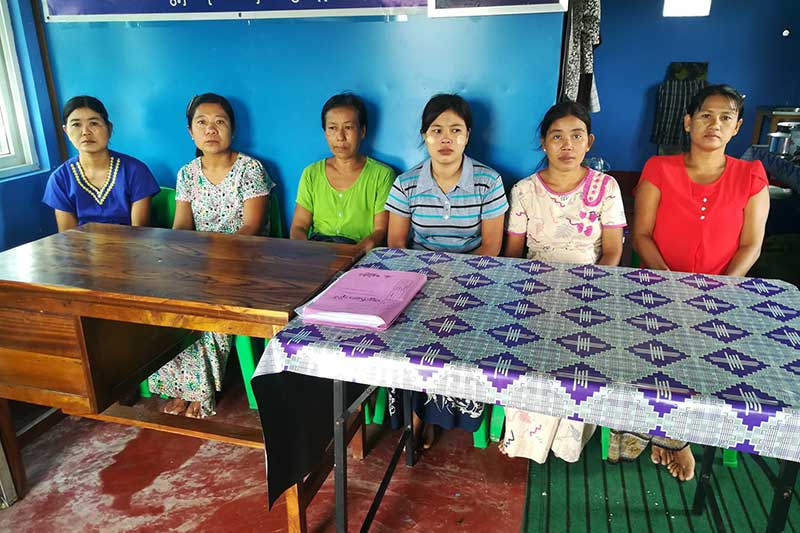 Hnin Nwe | DMG
29 December 2020, Sittwe

Mrauk-U District police have questioned the families of 18 Tinma villagers, who have been considered missing and detained by the Tatmadaw more than nine months ago, for the first time.

Families are being asked about the missing people and the organisation that arrested them, said Daw Sate Ma Gyi, whose intellectually challenged son was arrested and is missing.

"I was asked who arrested my son. I heard that police summoned people who were released from arrest to ask some questions. Police said they asked questions to families of missing villagers because they are instructed by the state police force. We have to sign for the information we answered," she told DMG.

Four people from Tinma Gyi village and eight people from Tinma (new) village were asked on Tuesday, and other families did not go to the police because they were worried for their safety during the trip, said Daw Sate Ma Gyi.

Families are demanding that police immediately search for missing villagers if they are reported missing for more than nine months.

"Police said they would search for them, but we do not know when and how they do. I want police to let us know where they are detained. They have been missing for several months. I am so sad when my children tell me they want to see their father," said Daw Moe Hnin Nwe, wife of U Yin Maung, one of the missing villagers.

DMG phoned many times to Mrauk-U District police to seek commen on who instruct them to ask families of missing villagers, but the attempt is unsuccessful.

U Oo Tun Win, Pyithu Hluttaw lawmaker in Kyauktaw Township, said the arrest of villagers in Tin Ma could not be hidden for a long time because it happened in front of almost all of the local residents.

"A truth cannot be hidden forever. We will work with activists for human rights and those who are fighting for the truth and who love the truth in order to get the truth regarding our missing villagers," U Oo Tun Win said.

Families said that 18 villagers including a Grade-9 student from Tin Ma Gyi and Tin Ma (new) villages were arrested by Tatmadaw members stationed at Taung Shay Taung near the villages in March.

Families had sought to open a case at Kyauktaw Township court in December regarding missing villagers, but their papers written about the missing case went missing after they submitted them to the police station, the families of the missing villagers and lawmakers said.